Accolade Wines has expanded its fruit flavoured wine brand Echo Falls with the launch of two new botanical styles.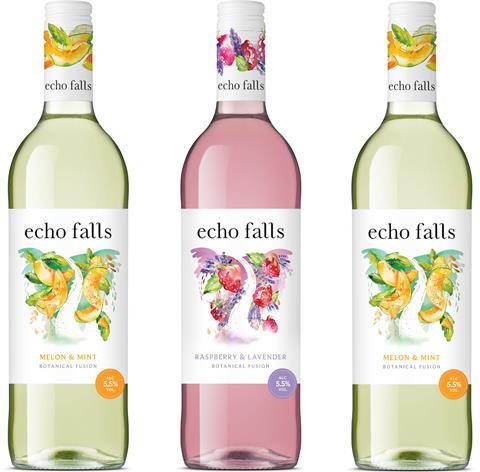 At 5.5% abv, Echo Falls Botanicals is aimed at meeting demand from young adult consumers for fruitier and sweeter wine styles with a lower abv intake. Supplied in 750ml bottles, the product will be available in melon & mint and raspberry & lavender flavours.
Caroline Thompson-Hill, European marketing director at Accolade Wines, said: ''Echo Falls is the UK's number one fruit flavoured wine brand, worth £68.4m in a total category valued at £129.4m, and it's important that the brand keeps up-to-date with trends and leads in innovation.
"The new Botanicals range demonstrates that Echo Falls has listened to its shoppers by bringing a refreshing and innovative style to customers, which also caters to the growing NoLo category driven primarily by younger consumers.''
Echo Falls Botanicals has an rrp of £4.50 and is listed in Co-op and Nisa, among other stockists.