When Mulkerns' thriving deli counter was forced to close for safety reasons, the team thought outside the box to come up with some lockdown-friendly solutions.
When Covid-19 turned the world upside down, the normally buzzing deli counter at Eurospar Mulkerns in Newry, Northern Ireland, was forced to shut down for safety reasons. "We had to close the deli in the critical weeks," explains general manager Kelly McKeown. "Social distancing for the deli was difficult as we had to cut our staff in half." There were also concerns over how to manage the high demand for particular meals, such as its hugely popular roast dinners. "We would knock out 700-800 dinners on a Saturday before," says Kelly. "We were fearful of how we would control that."
Mulkerns decided to continue offering some of the key deli lines, but in a way that would avoid queuing. So it set up an online pre-order service via its new Appetite app. This gave customers the opportunity to order their food and choose what time they would come and collect it.
The team also set up an Express Hatch for people who only wanted a few items, which meant customers could collect their Sunday Dinner without entering the store.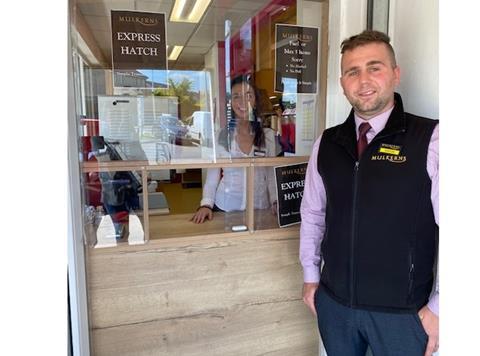 The deli continued to make sandwiches. "We still have ready made sandwiches," says Kelly. "We make a selection every day on the counter and businesses can order through our Appetite app."
The shop then decided to offer a meal solution for customers desperate to experience a night out. "I'm starting to get a bit of cabin fever - I'm sure many people are like that," says general manager Kelly McKeown. The team came up with Bistro At Mulkerns - a range of luxury main meals and sides, which aims to enable consumers to 'Bring the Restaurant Home'.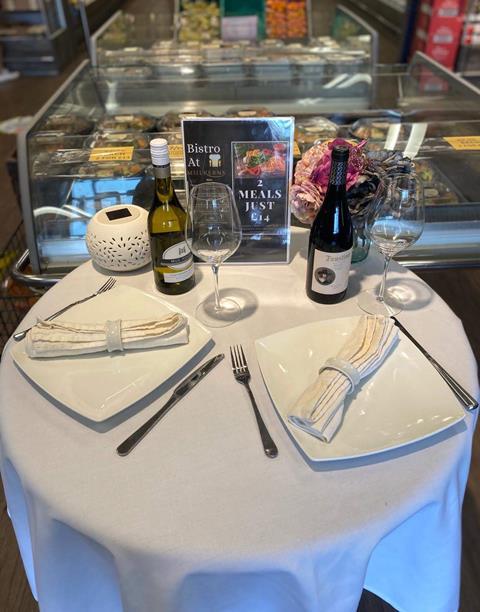 Every fortnight, consumers have a new 'menu' to choose from comprising four different main courses and a selection of sides.
Recent meals include Freshly Breaded Chicken Maryland with Fruit Fritters and Crispy Bacon & Grilled Tomato and Sicilian Prawn Linguine with a Fiery Tomato & Basil Provencal.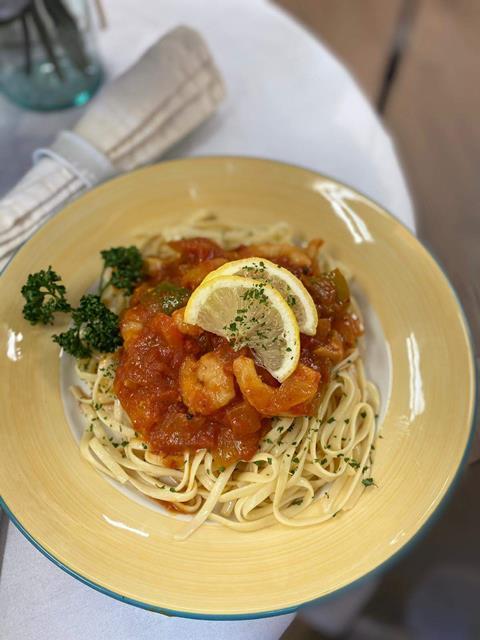 The freshly cooked, chilled meals are oven ready in 30 minutes and a main and selection of sides for two is reasonably priced at £14.
The team has worked to promote the meals on social media. "A lot of local bloggers do Friday night dress up and they've tried them," says Kelly. "We try and engage with the local bloggers - any mentions we follow up on straight away."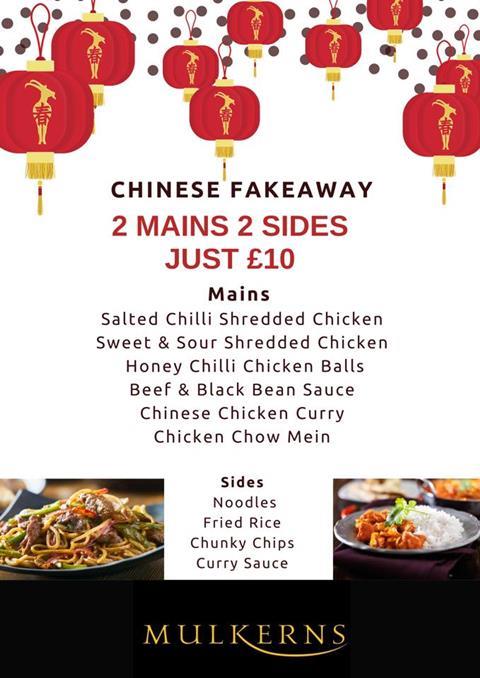 The store is also selling immitation takeaways, such as Fish and Chips and Chinese Fakeaways, where customers can choose two mains and two sides made daily for £10.
In addition to making meals, Mulkerns also picked up on demand for customers wanting to create their own dishes at home, so the deli team made Build Your Own Pizza and Waffle kits for families to have fun with.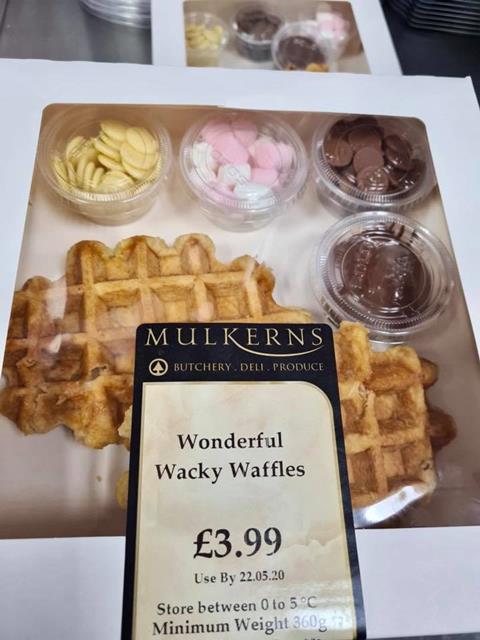 Afternoon Tea kits comprising mini prosecco bottles, sandwiches, traybakes, strawberries, jam, scones and macaroons for two at £17.99 each have recently been introduced. These can be pre-ordered via Facebook or phone.