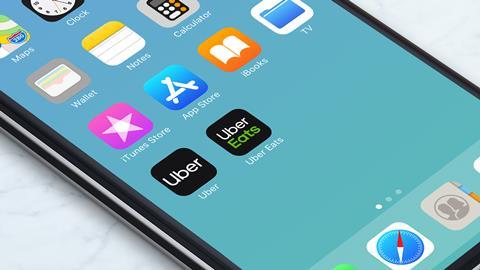 Tesco and Uber have entered into a partnership to grow the supermarket's rapid delivery service, Whoosh.
Under the agreement, couriers who use the Uber Eats app will fulfil Whoosh orders placed through Tesco.com or the Tesco's Grocery and Clubcard app, offering guaranteed deliveries within an hour.
The partnership will initially go live in 20 stores across the country in Edinburgh, Bradford, Portsmouth, Norwich, St Albans and Letchworth.
Tesco's Whoosh service was launched in May 2021 and is present in 200 Express Stores across the UK. The partnership with Uber is part of Tesco's plan to roll out Whoosh to a total of 600 stores by the end of this year.
Head of new verticals and grocery at Uber Eats, UK Alex Troughton, said: "It's clear that the needs of businesses and consumers have been rapidly evolving in recent years and that trend is accelerating. This exciting new partnership will harness the best of Uber's technology to power superfast Tesco deliveries across the UK. The partnership is proof positive of the momentum we're seeing in our groceries and retailer delivery offer and we're committed to providing world-class solutions to our partners."
For more on delivery, check out The Convenience Mix Podcast.