Retailers have been warned to be vigilant following a spate of transactions using stolen bank cards in the north of England.
Samantha Coldbeck of Premier Wharfedale in Hull advised retailers and their staff to be extra wary against fraudulent card transactions which take advantage of a loophole in payment systems after a significant amount of spirits were purchased using a stolen card at her store.
The incident took place earlier this month (May) when four men bought £727.46 of spirits and paid for it using a stolen bank card.
While three of the men distracted the sales assistant, the other used the 'cardholder not present' function on the keypad and was able to type in the details that way, negating the need for the card's pin and getting away with the product.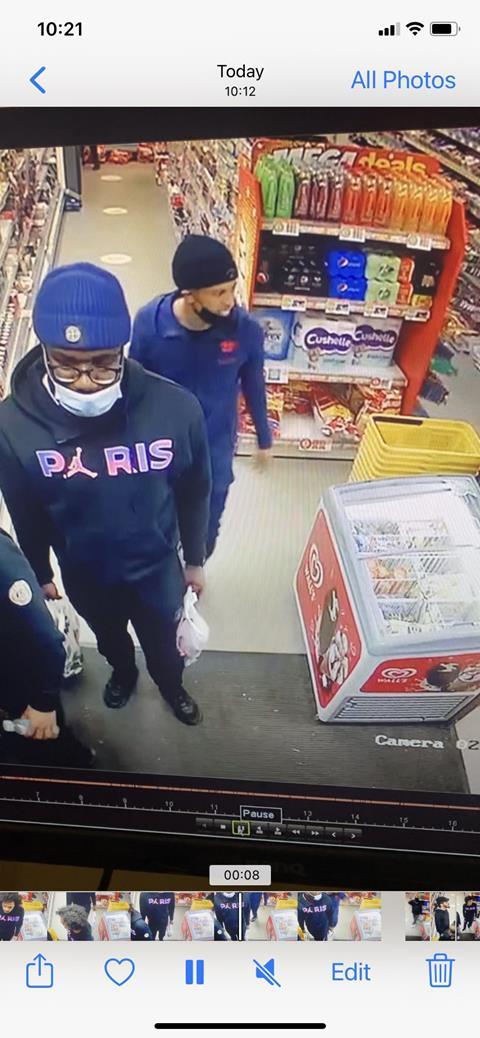 Samantha had thought this was an isolated incident at her store but when she spoke to other retailers in the region, she heard a similar story and when they shared CCTV footage, they saw it was the same gang carrying out the fraudulent transactions. "
"We were hit and we thought it was an isolated incident and would never happen again but then I started talking to other retailers and I realised the situation sounded very familiar and when we started sharing photos, we realised that at least five of us had been affected by the same gang in the past two months," she explained to ConvenienceStore.co.uk. "So I can only imagine how many more have been hit as well."
Samantha said it's not just the value of the product that the store loses out on.
"The value of alcohol they took from us was £727.46. We not only lose the value of the spirits but because it's gone through as a 'cardholder not present' transaction but we'll also be charged by the merchant services for the value of the transaction and it's not something that is covered by insurance."
Although Samantha needs to have the 'cardholder not present' function on her system due to her transactions with nearby Hull prison, she said some retailers may not be aware that this function exists and advises them to get it switched off if they can. "We're finding that some of the other retailers affected by this, didn't realise there was a 'cardholder not present' function on their keypads. If you ask merchant services about it, they can take it off the system but they're not able to put any verification process on it.
"We've put a report in with Action Fraud who are liaising with Humberside Police on this but we need to get the word out among retailers to be wary of this"
Samantha also warned retailers to make sure staff training was up to date. "We've been so distracted over the past 15 months with Covid-19 that we haven't covered as many aspects as we normally would have and card fraud would have been something we would have covered before. But the lesson has been that the education of staff can't stop."
If you suspect that you have been the victim of this form of fraud in your store, you can report the incident to Action Fraud and get advice by calling 0300 123 2040.