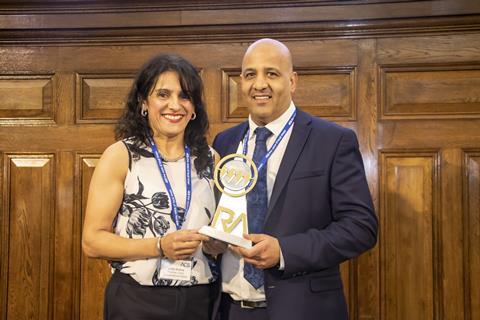 Julie Kaur Duhra of Jules Convenience in Telford has been unveiled as the first winner of the Raj Aggarwal Award, a new trophy celebrating exceptional community retailing created by the Association of Convenience Stores (ACS).
She was announced as the winner after a panel on exceptional community retailing at ACS' Heart of the Community conference in London.
Julie, who runs the store with her husband Joey, was praised for playing a vital role in her local area, providing home deliveries to customers, leading local fundraising efforts and supporting other retailers.
ACS chief executive James Lowman said: "Throughout the pandemic, Julie has gone above and beyond to support her customers and fellow retailers, Julie has made the local community feel like her family and friends. This is a well-deserved award and we would like to congratulate Julie for the outstanding contribution that her store has made to the local community."
The ACS also praised the other finalists: Nico Ali from Tasa Shops in Jarrow, and Sophie Williams from Broadway Convenience Store in Edinburgh.
The entries were judged by: Sunita Aggarwal, Raj's wife and owner of Spar Wigston; Jonathan James – managing director of James Convenience Retail; Avtar Sidhu – owner of Budgens Kenilworth; and James Lowman – chief executive of the ACS.