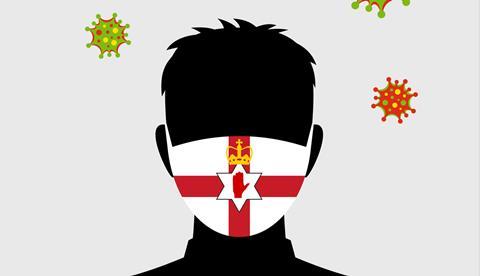 Northern Ireland's decision to enter into a two-week circuit breaker lockdown to prevent the further spread of Covid-19 has been met with derision from the retail sector.
Announced by the Northern Ireland Executive, the circuit breaker begins on Friday 27 November and runs until 11 December. Under the restrictions there will be a closure of all retail except essential retail that was permitted to stay open in the Spring and while off licences will remain open, they will have to close at 8pm.
Retail NI chief executive Glyn Roberts warned of the impact of the circuit breaker. "The Executive has made a decision which will kill small businesses, rather than the virus. Christmas has come early for Amazon"
"This appalling decision will be a hammer blow to our already struggling high streets and for thousands of independent retailers forced to close at the most important trading time of the year. Tens of thousands of jobs and small businesses are now at risk with this ill-considered move"
"To make matters worse, this move will allow large supermarkets to continue to sell clothing while forcing independent retailers who sell these products to close. In next week we will see a huge rush of shoppers to our high streets which clearly will not help with social distancing. This ill-thought-out move will be absolutely devastating for our economy."
The retail businesses permitted to stay open are:
· Food retailers, including food markets, supermarkets, convenience stores and corner shops.
· Off licences and licensed shops selling alcohol (including breweries).
· Pharmacies (including non-dispensing pharmacies) and chemists.
· Newsagents.
· Homeware, building supplies and hardware stores.
· Petrol stations.
· Motor vehicle repair and MOT services.
· Bicycle shops.
· Taxi or vehicle hire businesses.
· Banks, building societies, credit unions, short term loan providers and cash points savings clubs and undertakings which by way of business operate currency exchange offices, transmit money (or any representation of money) by any means or cash cheques which are made payable to customers.
· Post offices.
· Funeral directors.
· Laundrettes and dry cleaners.
· Dental services, opticians, audiology services, chiropody, chiropractors, osteopaths and other medical or health services, including services relating to mental health.
· Veterinary surgeons and pet shops.
· Agricultural supplies shops.
· Storage and distribution facilities, including delivery drop off or collection points, where the facilities are in the premises of a business included in this list.
· Car parks.
· Public toilets.
· Garden centres and ornamental plant nurseries (but not cafes or restaurants in such premises).
· Livestock markets.