Nisa retailer Dan Brown is set to become the Scottish Grocers Federation's (SGF) youngest ever president when he succeeds Asim Sarwar next year.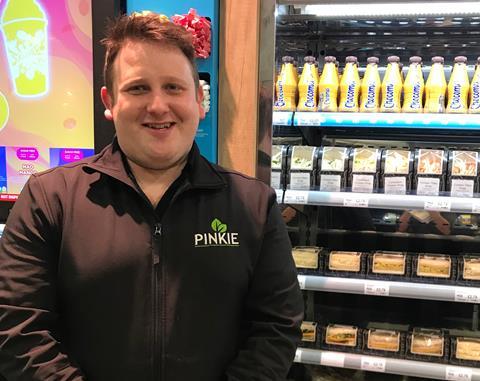 Brown, who is managing director of Nisa Local Pinkie Farm in Musselburgh, has been appointed as SGF senior vice president ahead of assuming the presidency in October 2020.
"I am truly honoured to be taking on the role of senior vice president and I am very much looking forward to working with Asim and the SGF team," he said.
"The SGF has gone from strength to strength over the last few years and as we enter 2020 we bring with us a truly diverse wealth of experience and a political voice that has tremendous potential to influence the direction of our industry."
SGF chief executive Dr Pete Cheema OBE said: "I am delighted that the National Executive has approved this move. This will ensure a smooth transition between two of the key roles within the federation. Dan's fresh thinking, motivation and enthusiasm will undoubtedly have a big impact and will be a major asset as we move into 2020 and beyond."
The SGF has also announced that Keystore retail director Craig Brown will become its vice president in October 2020, before succeeding Dan Brown as president in 2022.