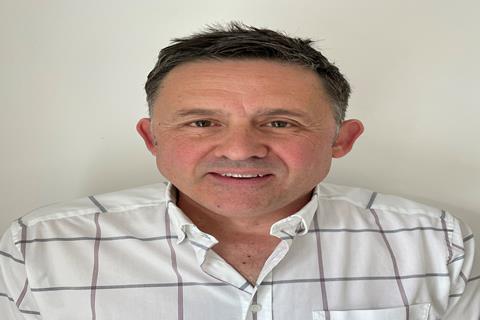 The Midcounties Co-operative has announced the appointment of Peter Kelly as chief financial officer.
In his new role, replacing Peter Dubois, Kelly will support Midcounties' chief executive Phil Ponsonby, to help achieve the Society's growth agenda in 2022 and beyond.
Midcounties has already announced plans to invest more than £5m in opening ten new food stores in the next year, as well as three new nurseries with a total investment of almost £2m, part of plans to double the size of the Society's nursery portfolio over the next five years. The Society is also investing significantly in transforming its travel business and further development of its digital propositions in healthcare and utility services.
Kelly has been with the Society since 2019, most recently serving as head of finance and, since December 2021 acting as interim chief financial officer.
Since joining the Society, Peter has been instrumental in reorganising its financial functions and building firm relations with funding partners. Prior to joining Midcounties, he held senior positions at a number of well-known retailers including Halfords, Monsoon and Dunelm.
Phil Ponsonby, chief executive at The Midcounties Co-operative, said: "I am delighted that Peter is joining our Executive team at such an exciting time as we look to grow the organisation through investment and partnerships. I know that Peter shares the Board's ambition to make a positive difference across the communities in which we trade and to play a key role in transforming the Society to meet the needs of a changing world and for future generations."
On his new role, Peter Kelly said: "I am excited to be joining the Executive team at this stage and relish being part of our ambitious growth plans. I joined the Society in 2019 and have worked with everyone to face into the unprecedented challenges presented. I hope that, looking forward, we can thrive and deliver even more for our members and communities. I would like to thank Peter Dubois for giving me the opportunity here at Midcounties and for his continued support."