McColl's Retail Group has opened its 200th Morrisons Daily store following the conversion of the McColl's store at Stockport.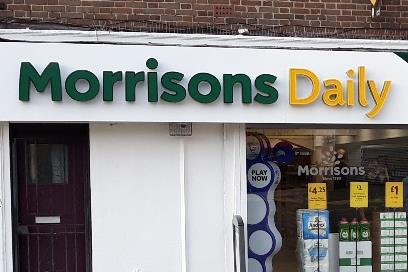 The rollout of Morrisons Daily stores is a key component of McColl's' strategic focus on food-led convenience, driving incremental sales and sales-mix improvement across the store. McColl's remains on track to complete 450 Morrisons Daily store conversions by the end of FY22.
The store conversion programme re-commenced in early February 2022, following a scheduled pause over the Christmas and New Year period, and so far in 2022, the Group has opened 31 Morrisons Daily stores, with a further seven will be converted next week with the full support of Morrisons.
Chief executive of McColl's Jonathan Miller said: "We are extremely pleased to reach the milestone of 200 Morrisons Daily stores. The Morrisons Daily stores are fundamentally reshaping our business into a more profitable and sustainable model in the medium term, as well as providing customers with access to a wider range of products, greater value and a supermarket-quality fresh food and grocery offer.
"It's been a brilliant effort from the teams of both businesses to deliver this number of store conversions in such a short period of time and I want to thank them and our 16,000 colleagues who have continued to work incredibly hard to keep supplying our community stores with the food, goods and services they need."
McColl's has recently been under scrutiny over its financial future following its confirmation that it was talks with banks and had offers of interest in the business.