Local shoppers have shown their appreciation and support for the team at Bobby Singh's BB Nevison Superstore & Post Office in Pontefract, West Yorkshire, after they held a "Superhero Day" to celebrate the frontline heroes of the coronavirus pandemic on Saturday 30 May.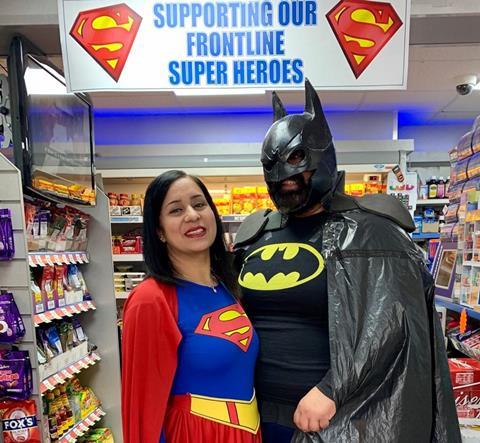 Local shoppers and businesses donated a raft of goods and services to help make the day a success, including superhero balloons, food and drinks, plus a sound system.
All members of the team dressed up as superheroes between 5 and 8pm, while prize draws and a colouring competition also helped to raise £135 for the local care home.
Dozens of superhero pictures drawn by local children were also sent it for the day and are now proudly displayed across the store-front.
"The day was a great sucess and brought smiles to faces in this difficult time whilst also raising money for the heroes at Millfield Care Home," Bobby said.