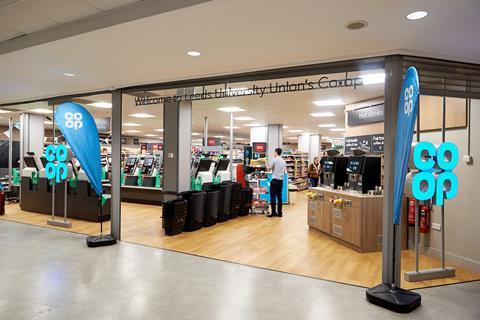 Leeds University Union (LUU) has opened its new Co-op franchise store, the first of its kind on a university campus.
The new, revamped store offers the Co-op's full range of fresh, healthy foods, extended vegan and free-from products, Fairtrade produce, food-to-go, in-store bakery and, essentials.
The store is managed and run by LUU staff and its members.
Co-op's Head of New Channels, Martin Rogers, said: "We have had a great response. This is an important development for the Co-op, franchises provide an exciting opportunity to grow our brand and generate mutual value with selected partners.
"At the heart of the Co-op it is about connecting communities, bringing people together and making a difference. We have a long-standing partnership with NUS and so this relationship with LUU is a natural progression."
The Co-op Group is inviting independent retailers to register interest in opening Co-op franchise stores.