What will the sector look like in 2022? 
Retailers and analysts forecast the trends that could define the 
industry, and examine how c-stores can rise to the challenges and grasp the opportunities ahead, whether they are to be found in food to go, franchising or new technology
With Brexit uncertainty lingering, the only surety for 2017 is expected price rises. So it is perhaps easier to look ahead at the macro trends which are predicted to shape the c-store industry in the longer term. We've asked retailers and analysts to envisage what the sector will look like in five years' time.
IGD predicts convenience retailing will be the third-fastest growing grocery channel by 2022, after online and discount. However, c-stores face a number of competitive challenges over this period, says IGD chief economist James Walton. Top-up shopping missions are no longer the preserve of the convenience store, he says, with a growing number of ways for shoppers to get what they need, when they want it.
The first of these challenges will come from the big supermarkets, which are already revising their interiors, layouts and services to be more convenient and better suit shoppers' needs, he explains.
The second challenge will come from the discounters, which with their smaller ranges and speedy in-store experience have already shown they are keen to make the most of the top-up shopping opportunity.
Thirdly, there is a growing challenge to convenience stores from online sales, especially for small-value purchases through online outlets such as Amazon Prime Now. "This trend towards little and often shopping is here to stay and, in some cases, is increasingly moving online," he says.
IGD also expects foodservice operators to continue making their products cheaper and more accessible to shoppers.
FRANCHISES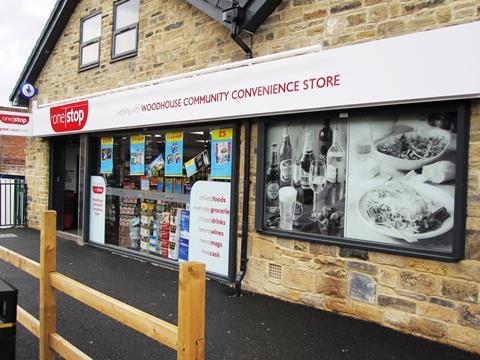 With cost pressures increasing in light of National Living Wage rises and the automatic pensions scheme, Gloucestershire Nisa store owner Harj Dhasee believes some retailers will have to "take a more hands-on approach and change the way that they operate to make their stores more efficient".
For Nisa retailer Kishor Patel, franchises will enable retailers to achieve these efficiencies. He predicts that the sector will become increasingly defined by consolidation and franchise models, citing Bargain Booze owner Conviviality and Central Convenience Stores as examples. "Margins will need to increase to about 25-30% so consolidation is essential to achieve those margins," he adds. "And if the franchise model is attractive then more people will come into retailing. I would consider switching to a franchise because a lot of the responsibilities would be removed from me. About 70-80% of the work is done for you in IT, marketing, sourcing, branding and so on. At the moment independents don't have that, and when a member of staff leaves you have to train someone up all over again."
Jeeta Bhadal, who runs a One Stop franchise in Woodhouse Street in Leeds, also sees the sector becoming more dominated by franchises. "Standards of all stores need to be improved and franchises are the only way of doing that," he says.
FOOD ON THE GO
With the boundaries between retail and foodservice continuing to blur, convenience retailers can turn the food-to-go challenge into a real opportunity, says IGD's Walton. "Many are now building food-to-go platforms in their stores, in many cases partnering with a specialist such as Subway and Costa Coffee to deliver a great food-to-go experience for shoppers," he says.
James Brundle, who owns three Eat 17 Spar stores in London and Kent, agrees: "I think food to go will become central to many stores. Food concepts such as lunch or dinner will become a bigger focus for customers. They are changing a lot – now people want the butcher and the baker all under one roof."
For Harj it will become more important to inspire consumers, who are shopping increasingly spontaneously. "They come in at 5pm and want to be inspired for that meal for tonight, or they come in and want food on the go. The area we will be focusing our attention on over the next five years is food to go, addressing different meal times: breakfast, lunch and dinner. It is going to be all about inspiring them and making the experience more satisfying."
Scott Graham of McLeish Inverurie in Aberdeenshire thinks the meal solution will continue to grow and evolve in convenience stores, at the expense of grocery. "There will be very little, if any, grocery products as those will be left to the big boys," he adds.
The rise in demand for food on the go is partly being driven by longer commuting times as a result of urbanisation, according to HIM's new Future of Convenience report. As such, c-store concepts could become more commonplace in transport hubs. A recently-opened Simply Fresh store in St James' Park Underground station in London is an example, and HIM's report also cites a pop-up bus stop shop in Utrecht in The Netherlands, opened by Dutch supermarket Jumbo.
ETHICS AND LIFESTYLE
HIM's Future of Convenience report has also identified the 'casual connoisseur' trend, in which consumers are becoming more concerned with ethical and environmental issues, as well as cuisines and nutrition – partly due to increased access to information through the web and a perception that global issues seem 'closer to home'. The report found that 82% of shoppers consider themselves environmentally friendly and 59% would like their local store to help them reduce food waste.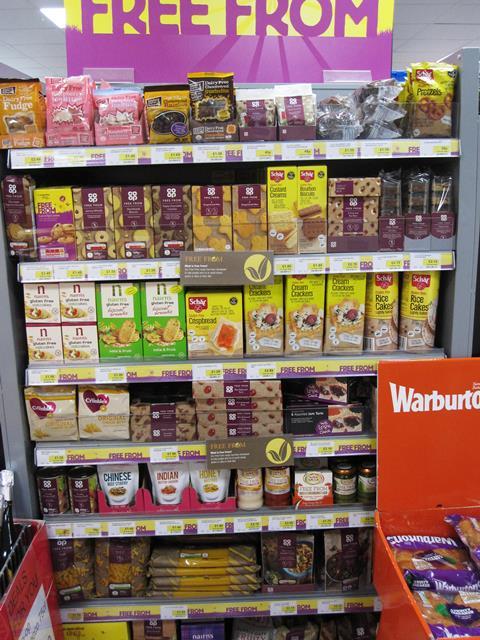 It also found that 87% of shoppers are interested in buying more ethical products. "Suppliers and retailers should shout about food provenance, ethical and environmentally-friendly initiatives," the report states.
Demand for both healthy products and information will also increase significantly among all generations, says Kishor. "We've seen a major shift from crisps to healthier snacks," he states. Other store owners, such as West Sussex Budgens retailer David Knight, predict a rise in demand for Free-from products. HIM says the Free-from trend is encouraging shoppers to self-diagnose food intolerance.
TECHNOLOGY
In this era of higher operational costs, increased price competition and greater supply chain complexity, technology will start playing a more active role in c-stores over the next few years, says IGD's Walton. "New technologies offer options that were not previously possible. For shoppers, the opportunity for quicker, simpler, more rewarding transactions is often compelling. For businesses, the need to reduce costs is also a key driver, as well as offering better service and having the ability to gather data," he says.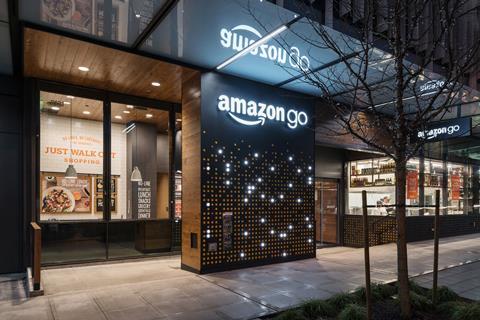 Amit Patel, owner of Belvedere Food and Wine in South East London, believes technology will take on a greater role in shaping how consumers shop. "I think everything is moving down a more automated route, with the likes of mobile apps, instant deliveries, self-checkouts and Amazon. I expect this on-demand trend to keep building momentum and we will see a shift in the way consumers do their shopping, with online gaining more of a proportion of the market. It will be interesting to see how this affects payment methods, with the likes of contactless and mobile payment now becoming more commonplace, and whether cash will no longer be a necessary payment option."
Scott Graham can see cashless becoming a reality. "There will be much more use of contactless payment and no cash. I can also see a lot happening with click and collect services – so people will order what they want on the train and pick it up as they walk past the store."
Card-based self-checkouts, click & collect and contactless will play a "huge" role in five years' time, agrees David Charman, owner of Spar Parkfoot in West Malling, Kent. "Spar tell me that 34% of their purchases are on contactless. Ours isn't that high as fuel often goes over the £30 limit, but contactless is still huge."
IGD's Walton believes the checkout-free concept will grow in convenience. "Cashless transactions can increase speed of service and allow new options for store design, with no checkout necessary," he says. "Again, while this technology may not be rolling out in c-stores just yet, we expect it to have a clear impact over the next few years."
Kishor agrees the checkout-free store pioneered by Amazon Go in the USA will catch on by 2022. "Paying by app, scanning the products and paying later will be the way forward," he says. Harj adds: "The likes of Amazon Go are an example of the future of grocery retailing and I expect those stores to become more prominent in London and outside London over the next five years, with even more emphasis on instant shopping and self-service and things on demand."
In addition to the launch of Amazon Go in Seattle, a smartphone-powered store with no staff has been launched in Viken, Sweden.
REAL-TIME PRICING
Real-time pricing is another trend identified by HIM to watch out for. "Are customers ready to pay more or less depending on stock? There is a huge scope for encouraging impulsive behaviour with such a mechanism," it states in its report.
In the USA discounter Target has launched a concept aimed at providing real-time nutritional information, allowing people to scan fruits and vegetables, learn the exact nutritional value and then pay based on freshness. Closer to home, Lidl unveiled a social media initiative allowing customers to crowdsource the prices of select Christmas products. The more customers tweeted about a featured Lidl product, the lower its final price would be.
COMMUNITY HUBS
C-stores will increasingly have the opportunity to provide spaces for 'alternative communities', replacing the traditional community circles based on home dwellings or workplaces, says HIM.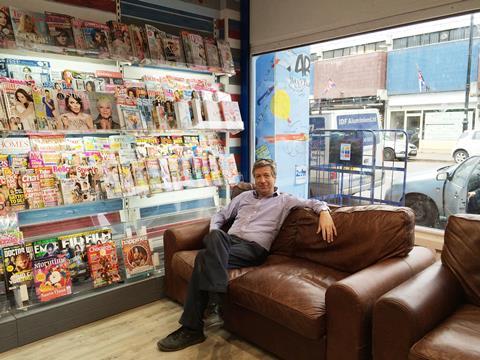 "Consumers will increasingly head to common spaces to meet people with whom they share the same passion," its report says.
Innovative retailers are already re-designing their space to meet the needs of these groups. Surrey retailer David Worlsfold (pictured above) refitted his Farrants store in Cobham to include a tobacco 'shop within a shop', a kids' zone and a seating area next to the news and mags and coffee machine.
"People want their shops to serve more than one purpose; they want them to be places where they can congregate, relax, and have some fun as well as shop," he says.
HIM's report cites a store in Paris which has been redesigned to include a communal bar area and a library, while a store in Preem, Sweden, has a kids' zone designed so people can meet other parents.
Such an approach boosts spend, too. HIM says shoppers who take a seat spend up to 40% more.
For more information on the Future of Convenience report or other shopper insight studies, visit www.him.uk.com
RETAILERS' AMBITIONS
Amit Patel: "My aspiration over the next five years is to make my business more efficient and competitive in the market. There is a lot of competition out there and I am always looking at innovative concepts to further enhance the store's offering."
Scott Graham: "I plan to make a big decision next year to either grow into a chain of stores or sell up and move into another career in retail."
Kishor Patel: "I envisage having the same amount of stores, but I want to be more hands-free, so I would consider switching to a franchise as a lot of responsibilities would be moved from me."
Jeeta Bhadal: "I'd like to have more stores under the One Stop franchise format, which is easy to run."