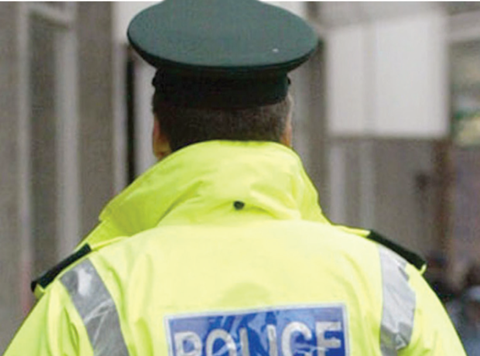 The government's decision to vote down of an amendment to the Police, Crime, Sentencing and Courts Bill that would have made attacking a retail worker a separate offence has been criticised by the industry.
New Clause 31, proposed by Shadow Policing Minister Sarah Jones MP, would have created a new offence for assaulting a retail worker which would have had provisions to introduce a new, separate offence for assaulting, threatening or abusing a retail worker and introduce an aggravated offence with an increased imprisonment term of up to 12 months.
The clause was subject to a vote in the House of Commons during a debate on the PCSC Bill, and was defeated by 350 votes to 233. Another clause looking to bring in similar provisions (new clause 90) was withdrawn.
The vote comes just days after the Home Affairs Select Committee, led by Rt Hon Yvette Cooper MP, made a series of recommendations to better protect shopworkers, including the introduction of a new offence for attacking a shopworker
Association of Convenience Stores (ACS) chief executive James Lowman criticised the MPs' decision. "We are disappointed that the government has again refused to action bring to justice those who attack shopworkers. These offences must not be tolerated, and it's clear that the existing legislation does not go far enough to deter offenders. We urge the government to take forward the recommendations made by the Home Affairs Committee, which include not just a new offence, but a wide range of measures to stop reoffending, intervene with rehabilitation for those with addiction, and increase reporting and response rates."
Industry reaction
So if existing powers are sufficient, why aren't they being used? Next time a retailer or shopworker reports a violent assault and nothing is done, remind the police and courts that the govt says they have all the tools they need https://t.co/z5X3807aKr

— James Lowman (@JMLowman) July 5, 2021
😣 Extremely disappointed that@HouseofCommons voted against protecting our shop workers this evening. The fight continues to the next stage and we will not give up. Thanks to those MPs in our corner #NotPartOfTheJob

— Jo (@JoWhitfield_) July 5, 2021
The very fact that certain co-ops have had to invest in body cameras so staff can feel safe should speak volumes about the issues we face! A truly disappointing decision

— Amit Puntambekar (@AmitP1992) July 5, 2021
#Usdaw members are gutted that MPs voted down a protection of shopworkers law, #Government must deliver on a promised Lords amendment #FreedomFromFear https://t.co/KaCms9G4oZ

— Usdawunion (@UsdawUnion) July 5, 2021
Figures from the 2021 ACS Crime Report show that there were over 40,000 violent attacks against people working in convenience stores and 1.1m incidents of theft over the last year, many of which committed by repeat offenders with a drug or alcohol addiction. The report also shows that there have been over 1.2m incidents of abuse over the last year, which often go unreported.
In evidence submitted to the Public Bill Committee on the PCSC Bill earlier this year, ACS has called for the inclusion of the following measures:
Introduce tougher penalties for attacks on shopworkers, recognising their role in enforcing the law and supporting their communities
Ensure that the new system of cautions is effective in dealing with repeat shop theft offences