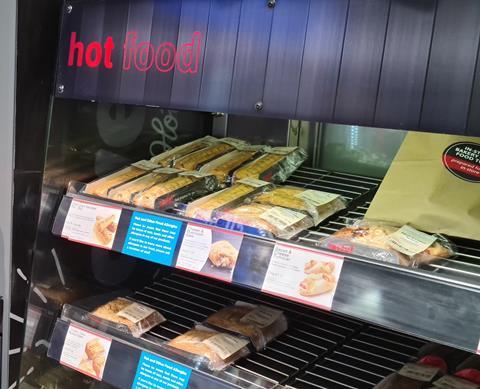 The Calorie Labelling Regulations are coming into force next Wednesday (April 6) and require affected retailers to add calorie and portion information about unpackaged and pre-packed for direct sale (PPDS) food to go products to their menus and product displays.
The regulations only apply to retailers who have more than 250 employees but, as with the HFSS legislation, some symbol retailers and franchisees will also be affected - the Association of Convenience Stores (ACS) advises retailers to contact their groups for clarity.
The ACS points out that there are also important exemptions for businesses that have their own offer of food for immediate consumption. For example, if a retailer is providing food that would otherwise be in scope of their rules independently of their symbol/franchise arrangement, then as long as that retailer has fewer than 250 employees themselves they are exempt from the new labelling requirements.
The regulations include ready to eat foods that aren't pre-packed by suppliers, such as loose and PPDS bakery products, hot beverages and ready to eat pizza. In addition to displaying calorie and portion information for individual products, retailers will need to display a sign showing an adult's daily calorie recommendation eg 'Adults need around 2000 kcal a day'. And if the products are available to order online via a website or app, then the calories and portion information must also be visible on these platforms. The government has provided illustrative examples of how businesses could comply with the regulations.
The requirements will be enforced by local authorities. An officer may serve an improvement notice if a business falls foul of the rules and if a retailer does not comply with the improvement notice, they may have to pay a £2,500 fine, or face criminal proceedings.
To help retailers navigate the legislation, the ACS has produced a quick calorie label guide, as well as a detailed calorie labelling guide, developed in partnership with Surrey and Bucks Trading Standards.
ACS chief executive James Lowman says: "It's essential that retailers understand their responsibilities when it comes to the new calorie labelling requirements. For the majority of businesses in scope, this will mean contacting your supplier about the new materials that will have to be displayed in store, but there are some for whom more significant planning is required. We urge retailers to engage with the guidance, and come to us with any questions about the detail."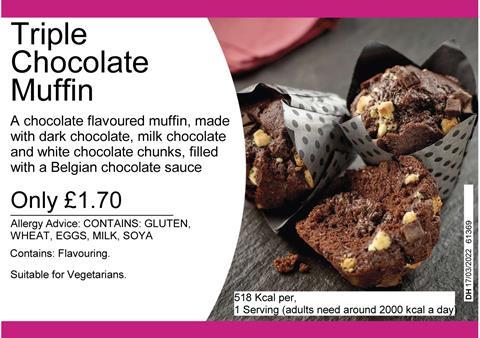 Food to go supplier Country Choice claims to have already amended its printer labels, adding the calorie information, serving sizes, and needs statement under the ingredients and descriptor. The plain 40mm and 80mm shelf-edge labels also now carry the relevant messages, prominently displayed alongside the usual information. At the same time, the company's menu templates have been updated to include calorie content per serving size beneath each item.
"The new regulations, instigated as part of the Government's drive to tackle obesity by helping the public to make healthier choices when eating out, have the potential to create a lot of extra work for our customers," says Country Choice's head of marketing, Phil Carratt. "Our labelling solutions, which will be rolled out in plenty of time for the changes, have tackled the requirements head on and made it easy for our customers to comply with the rules in the simplest and quickest way possible."
The company has provided further information here.