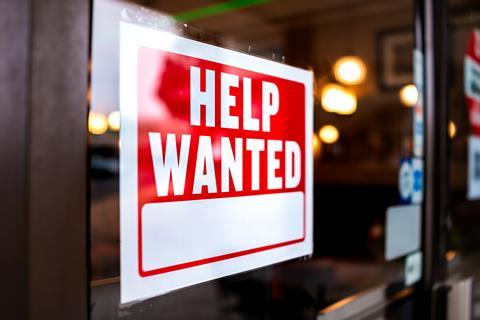 Recruitment is proving to be a dilemma for many retailers, with store owners finding it difficult to both attract and retain staff.
With the Association of Convenience Stores making recommendations to a consultation on the Kickstart Scheme to help improve job creation in the sector, ConvenienceStore.co.uk spoke to retailers about the challenges they're facing when it comes to recruitment and retention.
Nisa member Siva Thievanayagam, director at TYS Retail, which operates eight convenience stores in Cambridgeshire has found it tough to keep staff on.
"It's very tough recruiting people. 30 people left in three months. People want to work, but it's finding the right person, interviewing people and training them. Some people are applying for everything. Since September, it's been all over the place. Most of the people leaving are on the deli counter side - hospitality is paying more money."
Siva believes that staff churn is being driven by money. "People are moving around quite a lot," he explains. "It's a case of 'I get paid more money here'. People want £12 or £13 an hour."
Midlands retailer Rav Garcha explains that he's had trouble attracting the right staff. "I'm getting people apply but they're not always the best candidates, and some only stick around for a couple of weeks before leaving."
To help ensure he has the right people working for him, Rav offers a two-week trial for both parties to find out if it's the right fit. "It's the only fair way to do it. I pay them for the two weeks so they're not being taken advantage of and give them a taste of the work so we both know if it's right but more often than not they don't stick around."
Kickstart scheme
Allan Lewis, operations director at Cheshire Retail which runs Thrifty's, says the business has been on a recruitment drive of late.
"We've had some recruitment challenges over the past 12 months. We have 14 stores and in the last year, we've advertised in all of them for roles."
Allan said that working with recruitment websites wasn't working so the business tried a more local method. "We weren't getting the people applying that we wanted to speak to. So we've now gone down the route of using Facebook - some of our stores have got 5,000 followers. So we'll post messages up on the Facebook pages, put fliers up in stores and just kind of gone back to basics."
Allan said the business has had some success with the Kickstart scheme and apprenticeships.
"We started with the Kickstart scheme. When we use it, we're not looking to take people on and then after the six months say 'thanks very much for your time' but rather we are really encouraging people to carve out a career with us.
"Certainly with the Kickstart candidates that we've got at the moment, we will be offering jobs to them. We also have a very good relationship with St. Helens Chamber of Commerce and they introduced us to looking at apprentices and we've got two at the moment which is great and working out very well. We're really looking now to ramp that up and start taking more apprentices on and also to expand our involvement in the Kickstart program."
Rav believes the industry could do more to make it more attractive to prospective employees.
"I think people just think of it as the corner shop, and you do a bit of cleaning and talk to customers all day and that's it. But there's a lot more to it than just coming in and serving customers."
More information about the Kickstart Scheme, including guidance for employers.