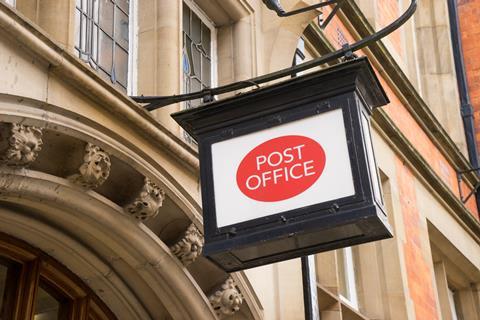 Former postmasters affected by the Post Office's Horizon system have had their convictions quashed following a lengthy legal battle.
Of the 42 convictions being heard, 39 were quashed today (Friday 23 April) at the Royal Courts of Justice in London. The remaining three cases were not quashed on the basis that the reliability of the Horizon data was not essential to the prosecution case.
Upon handing down the verdict, Lord Justice Holroyde said the Post Office "knew there were serious issues about the reliability of Horizon".
"It [Post Office] had a clear duty to investigate all reasonable lines of enquiry, to consider disclosure and to make disclosure to the appellants of anything which might reasonably be considered to undermine its case. Yet it does not appear that POL adequately considered or made relevant disclosure of problems with or concerns about Horizon in any of the cases at any point during that period.
"On the contrary, it consistently asserted that Horizon was robust and reliable. Nor does it appear that any attempt was made to investigate the assertions of subpostmasters that there must be a problem with Horizon. The consistent failure of POL to be open and honest about the issues affecting Horizon can in our view only be explained by a strong reluctance to say or do anything which might lead to other subpostmasters knowing about those issues. Those concerned with prosecutions of subpostmasters clearly wished to be able to maintain the assertion that Horizon data was accurate, and effectively steamrolled over any subpostmaster who sought to challenge its accuracy.
Holroyde added that the "failures of investigation and disclosure were so egregious as to make the prosecution of any of the 'Horizon cases' an affront to the conscience of the court".
The case stemmed from the introduction of the Horizon system in 1999-2000 which caused shortfalls for postmasters that led to more than 900 people being accused of fraud. Some of these received custodial sentences for their alleged crimes and some took their own lives. Despite complaints about the Horizon system, the Post Office insisted it was not at fault until legal action was taken up by the postmasters, led by Alan Bates of Justice for Subpostmasters (JFSA) following an independent review of the system by forensic accountancy firm Second Sight which deemed it "not fit for purpose".
In December 2019, the Post Office settled the group litigation brought against it by postmasters for £57.75m.
Post Office apology
In a statement following the verdict, the Post Office apologised for its actions.
Post Office chairman Tim Parker said: "The Post Office is extremely sorry for the impact on the lives of these postmasters and their families that was caused by historical failures.
"Post Office stopped prosecutions soon after its separation from Royal Mail a decade ago and has throughout this appeals process supported the overturning of the vast majority of convictions.
"We are contacting other postmasters and Post Office workers with criminal convictions from past private Post Office prosecutions that may be affected, to assist them to appeal should they wish. Post Office continues to reform its operations and culture to ensure such events can never happen again.
"The full ruling by the Court of Appeal judges published today is detailed, therefore Post Office will assess the Judgment carefully to understand what further action may be required."
Post Office chief executive Nick Read added: "I am in no doubt about the human cost of the Post Office's past failures and the deep pain that has been caused to people affected.
"Many of those postmasters involved have been fighting for justice for a considerable length of time and sadly there are some who are not here to see the outcome today and whose families have taken forward appeals in their memory. I am very moved by their courage.
"The quashing of historical convictions is a vital milestone in fully and properly addressing the past as I work to put right these wrongs as swiftly as possible and there must be compensation that reflects what has happened.
"In addition, since arriving at the Post Office 18 months ago, my focus has been on resetting the culture at the Post Office and forging a substantive partnership with our postmasters. We are determined that they must come first in everything we do because without them there is no Post Office. We must transform the Post Office so that it can continue to provide essential services in local communities across the UK."
Post Office also outlined the reforms it is undertaking to improve relations with postmasters. These include:
Lack of NFSP support
Ahead of the verdict, the National Federation of SubPostmaster (NFSP), which came under fire during the Horizon scandal for its lack of support for members, pledged to do better.
"The NFSP should have done more under its previous leadership to challenge PO privately and in public and to prevent people from falling victim to this extended miscarriage of justice. We can't change the decisions of the past, but the NFSP is committed to ensuring that nothing like the Horizon scandal ever happens again.
"The NFSP believes that every victim of the Horizon scandal should be appropriately compensated. As the shareholder of PO, Government needs to step up and fund any such compensation. Further, any information on what PO and Fujitsu provided to Government about the reliability of Horizon, should be released as it is in the public interest.
"The NFSP challenged PO many times on the reliability of Horizon and were always told that the system was reliable. Clearly it was not the case that Horizon was reliable, and the signs are that many within PO knew that."


Aidan Fortune is editor of ConvenienceStore.co.uk