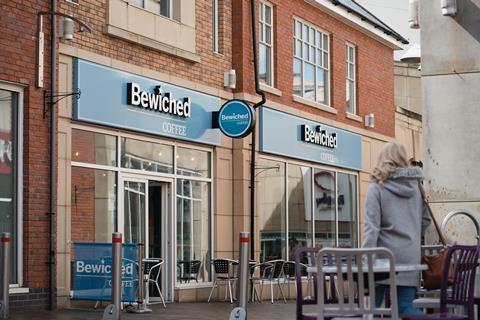 The Heart of England Co-operative Society and Northamptonshire-based Bewiched Coffee have entered into partnership that will see the opening of a chain of new coffee shops over the next five years.
The partnership will see the creation of 15 new Bewiched franchises across the Society's growing trading area, starting with The Co-operative in Balsall Common in September this year.
Steve Browne, general manager of the Society's Food Division said the new partnership is part of its strategy to "diversify its portfolio and bolster its existing customer offering".
"Our partnership with Bewiched Coffee brings a wealth of exciting opportunities for both of our businesses and for our customers," he said. "Bewiched is a local company with values similar to those of our Society, and when we met it was clear we were in synergy, sharing the same values and principles and indeed the same vision for this project."
"We are excited to be working together to bring the coffee shops to fruition and watching our new offering take shape."
Bewiched Coffee was established in 2010 by Matt Fountain. It operates a network of 13 stores across Northamptonshire and Cambridgeshire, as well as within the Clock Towers Shopping Centre in Rugby.