The Association of Convenience Stores (ACS) has responded to a joint consultation launched by the Treasury and Department for Levelling Up, Housing and Communities, about implementing changes to business rates confirmed at the Autumn Budget.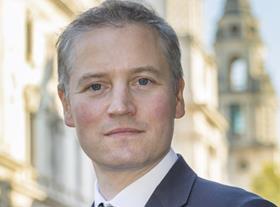 The consultation covers a variety of topics, including: delivering three-yearly revaluations, reforming the appeals system in England, and introducing improvement relief and green investment incentives.
ACS has made a number of recommendations in their response submission:
New requirements on retailers to upload property data with the Valuation Office Agency (VOA) can be done in bulk, rather than after 'lease events' and annually for all individual stores.
Extend the draft 30-day timescale for retailers to submit additional property data is extended, to equate with VOA timeframes.
Extend the proposed three-month deadline to submit a 'challenge' within the appeals system
Publish the call for evidence on an Online Sales Levy to make business rates sustainable by ensuring all forms of retail contribute fairly to funding public services and offset rising bills for bricks and mortar retailers.
ACS chief executive James Lowman said: "We have heard a lot from the Government about the 'levelling up' agenda and the cost of doing business, and business rates is a key part of that. We support more frequent revaluations but the process for getting there must be proportionate for retailers and not restrict access to accurate bills via appeals.
"This consultation is part of implementing the business rates review, which as a package is a positive step towards effective business taxation and will be welcomed by the convenience sector."
ACS' full submission is available here.