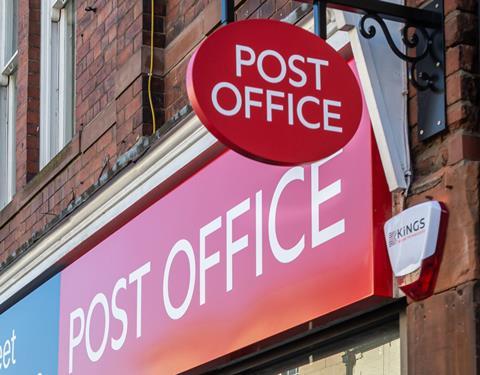 The former chief executive of the Post Office has stepped down from her roles on the boards of Morrisons and Dunelm amid calls for criminal investigation into senior figures in charge during the Horizon scandal.
Paula Vennells was chief executive of the Post Office between 2012 and 2019. Her tenure has come under criticism for the treatment of subpostmasters affected by the Horizon software system. Glitches in the system led to shortfalls in postmaster accounts however the Post Office attributed the losses to the postmasters, leading to charges of fraud and custodial sentences in some cases.
After a lengthy legal battle, a Court of Appeal has quashed 39 of the convictions, with more to be heard. Calls for further investigations into Vennells and other senior Post Office figures at the time have been made.
Further action demanded
The Communication Workers Union (CWU) has demanded criminal investigations into senior Post Office figures and that Vennells be stripped of her CBE, which she received in 2019 for 'services to the Post Office'.
CWU national officer for postmasters Andy Furey said: "This has been one of the biggest miscarriages of justice in British history.
"The CWU is so glad that this long legal struggle has been won. But this isn't the end of it. Alongside appropriate financial compensation for all the victims of this injustice, there must be acknowledgement of the aggressive, despicable way that senior Post Office directors treated their loyal employees.
"Many senior figures who are complicit in this scandal will now want to run from this situation, but we must not let that happen. Heads must roll for the humiliation and misery inflicted on decent, upstanding people who were simply providing much needed local services and were pillars of their local communities.
"It will be only when justice is done that the suffering of so many can be mended, and these decent, loyal Postmasters can get real closure."
Vennells stepping down
Dunelm chairman Andy Harrison said: "We respect Paula's decision to step down from the Board and I would like to thank her for the positive contribution she has made to the business since her appointment in September 2019.2
Morrisons chairman Andrew Higginson added: "Paula has been an insightful, effective and hardworking non-executive director, and, on behalf of the Board, I want to thank her for her significant contribution over the last five years."
Vennells is also stepping back from her duties as a minister.
The Bishop of St Albans said: "As the son of a former subpostmaster I express my distress at the miscarriage of justice that so many sub-postmasters have suffered. They and their families are in my thoughts and prayers. I am glad that these and earlier appeals have overturned convictions that have been found to be unjust. I am aware that there are still legal processes and inquiries to take place during which it is right that Ms Vennells stands back from public ministry."
On her minister work, Vennells said: "I am truly sorry for the suffering caused to the 39 sub-postmasters as a result of their convictions which were overturned last week. It is obvious that my involvement with the Post Office has become a distraction from the good work undertaken in the Diocese of St Albans and in the parishes I serve. I have therefore stepped back with immediate effect from regular parish ministry, and intend to focus fully on working with the ongoing Government Inquiry to ensure the affected sub-postmasters and wider public get the answers they deserve."