Retailers across the country have helped their customers to mark the 75th anniversary of Victory in Europe (VE) Day on 8 May, supporting residents in their bids to hold 'Stay at Home' parties in accordance with social distancing rules.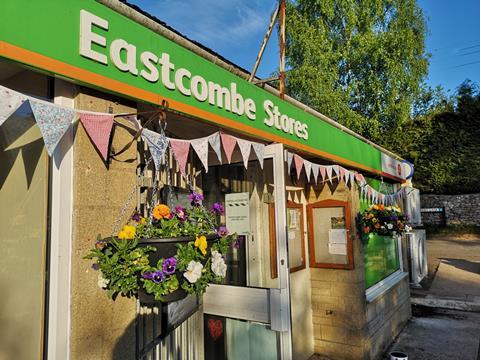 Mike and Debbie Dorey adorned their Eastcombe Stores (Londis) with bunting and flags and Mike said the store experienced an uplift of party and BBQ food and drinks as the day also coincided with hot and sunny weather for large parts of the country.
At Eldred Drive Stores (Premier) in Orpington, Kent, store manager Anita Nye said they had sold out of all their stocks of bunting and flags ahead of the day itself as local people flocked to decorate their homes and gardens.
"We were planning on holding a big VE Day event for the community and we were gutted that it had to be cancelled but it was still lovely to see how enthusiastic people were about marking the day, even if they could only do so in their own homes," she said.
Anita and the team also decorated the store with Union Jack flags and bunting.
In Sheffield, staff at Select Convenience in Bents Green kept local shoppers entertained with an array of posts on social media throught the day giving local people "mini history lessons on rationing, 1940's corner shops, wartime sweets and 1940's food."