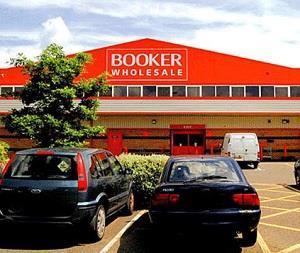 Strike action by Booker delivery drivers over a pay dispute is expected to cause Christmas Eve disruption to convenience stores in London and the South East.
The dispute stems from Booker introducing a temporary £5 an hour pay uplift for drivers at its Hemel Hempstead depot because of the HGV driver shortage, but not for the drivers at the Thamesmead site.
The dispute has resulted in the 45 members commencing strike action on 00:01 on Thursday 23 December 2021 until 24.00 on 24 December which is expected to impact around 1,500 stores including Budgens, Londis, Premier and One Stop sites.
Strike action was previously due to take place on 4 October however it was averted following a second member vote over a 3.3% pay increase offer from Booker as well as a review in February 2022. However, Unite has accused Booker of reneging on the agreement.
Unite general secretary Sharon Graham called the behaviour "an act of bad faith by the Booker bosses". "They promised a further review of pay rates to take place in February. They have now broken that agreement and thus have provoked the Christmas strike action.
"Unite is dedicated to advancing the jobs, pay and conditions of all its HGV driver members across the UK. That now includes holding the Booker bosses in Thamesmead to account for breaking a union agreement on pay."
Unite regional officer Paul Travers added: "When we agreed to suspend strike action in October, it was on the understanding that a review of drivers' pay and employment conditions would take place in February and that Unite would be fully involved. However, the company has now scrapped the review and will uplift the drivers' money by £2 per hour which is completely unacceptable.
"This is a unilateral decision and, as a result, our members are angry that the money being proposed falls well short of what they deserve, now that the current RPI rate of inflation rate is 6%."
A Booker spokesperson said: "We continue to engage with Unite in relation to our Thamesmead site and remain happy to meet with them in February. We have contingency plans in place to ensure customers can get the products they need, while minimising any disruption for them."