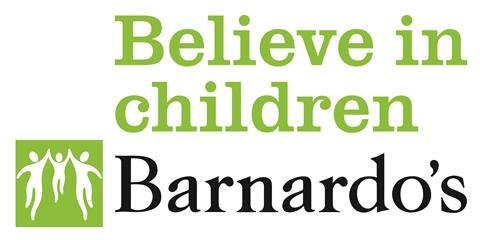 Barnardo's has been chosen as the beneficiary of this year's Bestway Charity Race Day.
Billed as the largest corporate event in the Ascot calendar and one of the most looked-forward-to dates in the wholesale and retail industries, attended by more than 800 people, Barnardo's, which works to transform the lives of vulnerable children, will be the beneficiary of funds raised in 2022, anticipated to be in the region of £100,000.
The Race Day has supported over 22 charities since formation in 1994 and raised over £2.6million for nominated causes in its 28-year history.
Central to the day are Bestway's partner suppliers who all embrace the day and give generously through funding of ticket purchases and bidding in a charity auction, as well as participating in a Tombola and other fund-raising activities on the day. Supplier, guests and over 100 of Bestway's key business contacts all attend alongside Bestway employees and members of the benefiting charity.
Dawood Pervez, managing director of Bestway Wholesale, said: "We're delighted to be back at Ascot this year following one of the most disruptive and challenging periods that we've faced in recent times. This high profile event is hosted by our Bestway family, Sir Anwar Pervez OBE H Pk, Chairman of Bestway Group and Lord Zameer Choudrey Zameer CBE SI Pk, Group Chief Executive, Bestway Group, and supported by industry leading FMCG suppliers, with an 800 strong guest list including many VIPs, politicians, key business connections and colleagues.
"Charity is at the core of what we do at Bestway Wholesale and our Charity Race Day cements the ongoing work to such charities as Barnardo's by our family. It's a great opportunity to bring colleagues from across the Wholesale industry together in celebration of a great cause and we are pleased to see that after 29 years, this event is grounded into the Wholesale' industry calendar".
Barnardo's chief executive Lynn Perry added: "We are delighted that Bestway has chosen to support Barnardo's for the company's annual Royal Ascot Charity Race Day.
"Barnardo's works to bring care, love and hope to the lives of some of the UK's most vulnerable children and young people, but we cannot do this without the generosity of our partners and supporters.
"Those attending this exciting event will help us provide vital services to children needing help with their mental health and emotional wellbeing or recovering from sexual abuse and to young people struggling to live independently after leaving the care system. All money raised with help children and young people to have a brighter future.
"On behalf of the children and young people we work with, we would like to extend our thanks to everyone involved in this fantastic day."