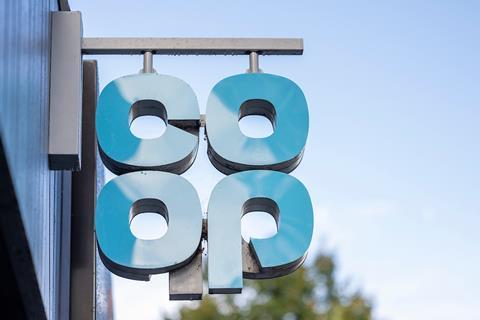 Consumers are embracing ethical and sustainable food products, a new report has found.
The Co-op's Ethical Consumerism Report has tracked shopping habits since 2000 and provides analysis of concerns about the environment, animal welfare, energy consumption and the ethics of food production, from plant-based food to Fairtrade and organics.
It found that in 2000 the total size of the ethical food market was £1bn while the latest version of the report revealed that concerns over worker rights, fair trade, animal welfare and sustainable food sourcing now account for almost £14bn – a 12% increase year-on-year. The Fairtrade, RSPCA Freedom Assured and Rainforest Alliance brands all rose in value however spend on MSC certified sustainable fish fell from £899m to £818m.
According to the report, ethical food shopping has seen particular growth. It found that Fairtrade sales showed an increase of 14% while the sale of organically certified food grew 13%.
Sales of plant-based alternatives alone grew by 34% in 2020, compared to 1999, when the total size of the ethical food market was just £1bn. Vegetarian and plant-based alternatives alone now make up £1.5bn, indicating an increasing number of UK consumers are reducing their meat consumption or have stopped it altogether.
Elsewhere, the report found that supporting local business has become a priority for shoppers, with community commitment to 'localism' predicted to stay. People spent some £3bn in local shops during 2020, showing a return to growth in the wake of the pandemic.
Co-op Group CEO Steve Murrells said: "The world can't hold its breath waiting for global leaders to make statement on how to tackle climate change, action is needed now. Our Ethical Consumerism Report is a barometer on consumer behaviour and the report offers clear evidence to policymakers that they can positively influence change. The rise in electric car sales is a direct result of a favourable tax regime while the continuing sales and installation of gas boilers shows even more needs to be done to help consumers and businesses make positive changes for the good of the environment.
"But we need to act now to support consumers in making ethical purchasing decisions, be that the way we heat our homes to the food we eat."
Murrells warned that shoppers are becoming more aware of the brands that have strong ethical credentials. ""Shoppers are turning up the heat to boycott businesses which fail to act on ethical or social concerns. The findings are a warning to brands that they must do business a better way for workers, communities and the planet but it offers clear evidence to policy-makers that they can positively influence change."