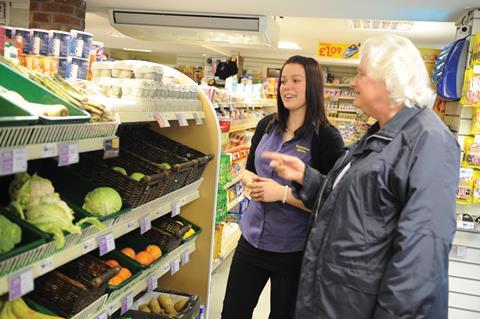 The Association of Convenience Stores (ACS) is encouraging retailers to get involved in this year's Loneliness Awareness Week (13 – 17 June), highlighting the vital role that local shops play in alleviating loneliness in their communities.
Loneliness Awareness Week is an annual event hosted by Marmalade Trust, aiming to reduce the stigma around loneliness and encourage people to talk more openly about it.
Findings from ACS' Community Barometer Report 2021 show that consumers believe the convenience stores, alongside pubs and coffee shops, have a positive role at alleviating loneliness through their role as a social hub.
ACS chief executive James Lowman said: "Local shops play a key role in their communities, acting as a social hub for their customers and helping to alleviate loneliness in the areas that they operate.
"We are encouraging retailers to get involved in this year's Loneliness Awareness Week and to engage with their colleagues and customers to help them feel more included and connected."
The ACS has also developed a range of materials to help local shops support their customers, colleagues and local communities:
The Wellbeing Guide which provides convenience retailers of all sizes with practical advice about supporting wellbeing to staff stores effectively, covering shop floor colleagues to business owners.
The Everyone Welcome Guide has been developed in consultation with the Alzheimer's Society, Business Disability Forum, Age UK and National Innovation Centre for Rural Enterprise and provides guidance for retailers on how to make their stores welcoming for all customers.
ACS People Hub consists of a brand-new package of employment resources for retailers, supporting effective recruitment, retention and progression across the convenience sector. The hub includes a range of materials and advice on a number of key areas such as recruitment and progression.