One of the expected fallouts of the coronavirus pandemic is that the supermarkets are to engage in a price war that's going to get bloody. Already Tesco has set out its stall and is taking on the discount retailers and our sister title The Grocer has covered extensively how the number of promotions are starting to return to pre-coronavirus levels. With the country likely to be heading into recession, unemployment rising and financial security at rock bottom, the multiple retailers are going to be slashing prices to retain their market share.
Unfortunately, this doesn't bode well for the convenience sector which is often perceived as 'more expensive' to shoppers potentially watching the pennies. The timing isn't great either as the channel has been one of the few success stories from the past few months. Shoppers unwilling to use the larger outlets gravitated towards convenience resulting in mammoth sales increases, with some reporting 120% year-on-year jump in sales during the early days of lockdown, although that same retailer reported that it's dropped to a measly 80% year-on-year increase since restrictions have been relaxed.
But is all already lost in this war? Dean Holborn, who owns two Holborn's stores in Redhill and Reigate, Surrey, says the price dilemma is often over-stated in convenience. "Price is important but it's not the most important thing in our sector. We all beat ourselves up about price in this sector. But availability and quality are always right at the front. Every year the Association of Convenience Stores does various reports, and price tends to be further down."
Last time going into a recession, the multiples didn't take the discounters serious enough from their perspective, and that's probably why this time they are.
Dean doesn't completely dismiss the threat of a price war. "From my perspective, it's going to be hard because we're coming into a recession and last time going into a recession, the multiples didn't take the discounters serious enough from their perspective, and that's probably why this time they are. So, it is going to drive pricing down I guess, and maybe it will filter through on us as well."
Leveraging goodwill
Ultimately, his stores' position on price relies on his wholesaler which Dean says is strong but he'll have to leverage the goodwill built up since the beginning of lockdown. "It's hard because we are as competitive as we can be, we have a strong wholesaler and partnership with Blakemore, and we find their pricing to be as competitive as any other wholesaler in our sector - and we see this come through on strong promotions.
"But like all convenience stores, we've proved our worth over the last three to four months. We've done more than we could have ever envisioned from home delivery, to being here and our availability has been very strong. As long as we keep ticking those boxes, such as availability, quality, freshness and service, those are our priority."
Dean isn't alone in his thinking. Susan Connolly, of Connolly Spar in Wiltshire, says that customers aren't always obsessed by price. "A lot of our customerss are less worried about price right now as they're looking for treats during lockdown and shopping with us has become a habit so we would expect that to continue for the foreseeable future."
Simply Fresh's Kash Khera echoes this sentiment. He suggests retailers fight on the battlefields that they're used to such as agility and community engagement rather than the pricing skirmishes. "You have to find a way to tackle a price war using your strengths which includes being involved in the community, tailoring your range to your community whether that's local products, brands and suppliers."
Availability concerns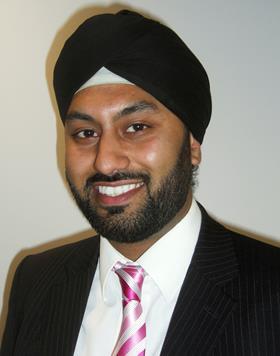 Rav Garcha of Nisa Local Broadway in Worcestershire says it's not necessarily price but availability to compete that concerns him. "The availability still isn't there, and while we are getting pressured on price, but we can't really acknowledge the price pressure because of the stock availability."
He explains that his store could run all the promotions under the sun but if he doesn't have the product, it'll just end up disappointing customers which is worse than no promotion at all.
"We acknowledge that it's been four months since we ran proper promotions, that is something we need to do to keep hold of our customers and make sure we still deliver value. Even though I've got a promotion schedule, I can't confidently put that promotion out to customers in its fullest because I know there's 30% of stock that I can't get hold of. It's either completely not available, or I'm not getting it in the quantities that I need it to honour the offer to the customers. Therefore, why bother doing it?
"Fundamentally, can I get the stuff that I can't get, and can I get enough that can fulfil the promotional model? If those can be done, I can do everything else. But if I can't do that, then it's the intangibles that will fade away quickly, like the service level and customer service."
Those are exactly the intangibles that Kash believes will win the day if retailers commit to them. "We need to keep communicating how we're different to the multiples. There's still a massive opportunity for retailers, particularly if there's a second lockdown. Use every means of telling your customers why you're unique and why they should be shopping with you."
Are you concerned about the supermarket price war? Contact us on aidan.fortune@wrbm.com.