Convenience retailers in England and Wales are being urged to report all incidents of abuse that occur as part of a new campaign launched on Tuesday by the Home Office, retail businesses and retail membership organisations.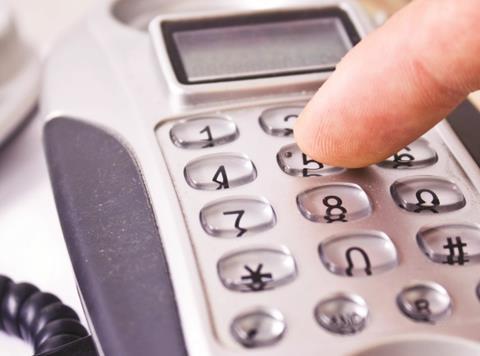 The #AlwaysReportAbuse campaign, which encourages retailers to either call 999 in an emergency, 101 for other incidents, or call Crimestoppers on 0800 555 111 if they want to report incidents anonymously, aims to challenge the perception that being subjected to verbal abuse and aggressive behaviour is a normal part of working in retail.
Over four-fifths (83%) of staff working in local shops have been subjected to verbal abuse within the past 12 months, according to the Association of Convenience Stores' (ACS) 2019 Crime Report.
Speaking at the Association of Convenience Stores (ACS) crime seminar in London on Tuesday (26 March), Home Office minister Victoria Atkins MP called on retailers to help reduce retail crime by reporting all incidents and pledged government action.
"I know that unfortunately retail staff experience crimes such as shoplifting or violent and abusive behaviour. As the ACS Crime Report shows, many of you are concerned about the issue of violence and abuse towards shop staff," she said.
"I understand how these crimes can affect you and your staff, and I am absolutely clear that everyone deserves to feel safe in their place of work. Convenience stores play such an important role in our neighbourhoods.
"That is why the government is launching a call for evidence on this issue. This will strengthen our understanding of how the existing law in this area is being applied. We will use the findings to explore what more we can do and I would encourage everybody to share their experiences and ask your staff to do the same.
"The government cannot put a stop to these crimes on their own. We need your help. When incidents do occur, I would like to encourage you to ensure that your staff complete victim personal statements which gives victims a voice in the criminal justice system."
According to the ACS 2019 Crime Report, there were over 10,000 incidents of violence reported in convenience stores over the last year, with the cost of retail crime amounting to the equivalent of over £5,300 for every c-store in the UK or a 7p tax on every transaction.
ACS chief executive, James Lowman, said: "In the convenience sector, thousands of retailers and their colleagues are attacked every year, with many more subject to aggressive behaviour and verbal abuse just for doing their job.
"There is never an excuse for being abusive toward people working in local shops, and it mustn't be normalised. Abuse is a crime and it always needs to be reported."
The Home Office funded campaign is being delivered by the ACS, with campaign supporters including Crimestoppers, USDAW, the National Federation of Retail Newsagents, the Co-Operative, McColls, Spar, Nisa Retail, Booker, Costcutter, Londis, BP, Sewell Group and James Convenience Retail.
The campaign video is available at https://www.youtube.com/watch?v=YoXf_o2VK2k, while more information about the campaign will be available at https://crimestoppers-uk.org/campaigns-media/campaigns/report-abuse-against-shop-workers