A Co-op own brand bacon sku has been named the least salty of all supermarket bacon products in a hard-hitting new study accusing manufacturers of putting "profits before the health of the nation".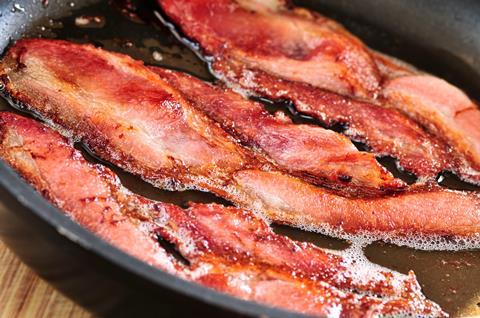 The Co-operative 8 Reduced Fat Unsmoked Bacon Medallions product has just 1.45g of salt per 100g, which is four times less salty than the saltiest bacon - Tesco Finest Unsmoked 8 Wiltshire Cure Back Bacon Medallions.
The Co-op product is available for Nisa-supplied independents to order.
The Tesco product, at 5.3g of salt per 100g, has a salt concentration more than twice that of seawater, with the salt content in just one rasher equivalent to one Burger King Hamburger, according to the Action on Salt study.
Of the 171 bacon products collected from 10 main UK supermarket chains, 86% have a salt concentration equal to or greater than seawater, the study found.
Action on Salt is urging the government to reignite a comprehensive salt reduction programme, with mandatory targets for salt levels in products that all companies would be expected to meet, and strict penalties for those who fail to comply.
Action on Salt campaign manager Sonia Pombo said: "Given the fact that bacon is the biggest contributor to salt after bread in the UK diet, and that we are still far exceeding our daily salt targets, it's shocking to learn that food manufacturers are still ignoring the voluntary salt reduction targets and putting profits before the health of the nation.
"We have seen great success with the soft drinks industry levy in driving reformulation, and the government must now consider doing the same for key contributors of salt in UK diet, such as bacon. This way, everyone's health benefits, including the socially deprived."
Based at Queen Mary University of London, Action on Salt is a group concerned with salt and its effects on health, supported by 24 expert scientific members.