Grocery chain Planet Organic is entering the online food delivery market as part of a new deal with premium London delivery service Supper.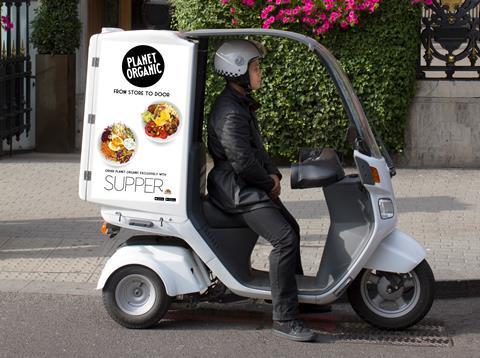 This is the first time that Planet Organic, which currently operates eight stores across London, has entered the increasingly-competitive food delivery space.
Temperature-controlled motorbikes will initially be used to deliver from two Tottenham Court road branches, offering a selection of Planet Organic's popular food-to-go offerings including sushi from the in-store live Maido sushi bars.
Customers will be able to order from breakfast to early evening, Monday to Friday.
Planet Organic food service director Caroline Ottoy said: "We are all about quality, service and high customer expectations and Supper is perfectly aligned with that ethos.
"We're very excited to launch and believe it will be well received."