Retailers have warned of the knock-on effects of increases to the National Living Wage and National Minimum Wage.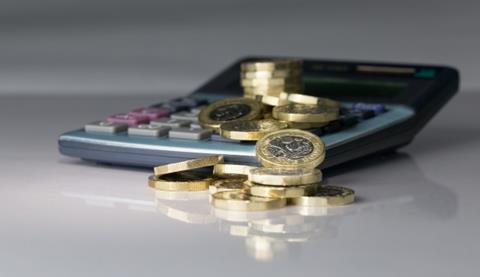 This comes as the annual consultation by the Low Pay Commission (LPC) closed, with trade bodies submitting evidence warning of the pressures the sector is currently facing.
As part of its remit, the LPC is expected to make recommendations for the National Living Wage rate and National Minimum Wage rates that should apply from April 2021 by October 2020.
In particular, the LPC has been asked to assess the affordability and effects of an increase in April 2021 to a National Living Wage (NLW) rate of £9.21 per hour.
Current rate

| Age | Rate |
| --- | --- |
| 25 and over | £8.72 |
| 21 - 24 | £8.20 |
| 18 - 20 | £6.45 |
| Under 18 | £4.55 |
| Apprentice | £4.15 |
Baz Jethwa, who owns three Spar stores in Bolton, told Convenience Store that while a rise wouldn't have an impact if the current strong trading conditions continued, it would be a concern if trade returned to pre-coronavirus levels. "Trade has been good for the past few months but if that dipped and there was another wage increase announced for April 2021, then it would end being passed onto the customer through increased prices unfortunately."
Nisa retailer Alan Carr, who owns a store in the village of Newport, Essex, said he wasn't against a rise but suggested that others may benefit from an increase more. "A lot of my staff would like a higher wage, which I don't begrudge them but we've got an awful lot of people who come into my shop that are key workers, who will not be getting a similar pay rise. If they do increase minimum wage by 6%, these key workers should see a similar increase."
Alan has had to take on additional staff in recent times which has added to his wage bill. "We have about 18 staff, which is a bit more than normal due to us being busier than normal."
The Association of Convenience Stores (ACS) recently held a roundtable with retailers and representatives from the LPC to discuss the impact of the NLW on the sector. ACS chief executive James Lowman said: "Local shops have done a phenomenal job in adapting their businesses to ensure that they can continue to serve their communities while keeping their colleagues and customers safe. Employment costs are one of the biggest operational challenges for retailers who are already under immense pressure as a result of Covid-19."
In the Federation of Independent Retailers' (NFRN's) annual written submission to the LPC, it warned that an increase would result in job losses and retailers having to take on extra hours themselves.
National president Stuart Reddish said: "The headline increase in the wage rate does not include the increase in the national insurance and pension contributions that employers also have to pay.
"Given that many of the items on sale in our 11,000 members' stores – particularly newspapers and magazines – are price marked, retailers are unable to increase prices to cover these additional payrolls costs. We would all like to pay our staff more but increases to both the national minimum wage and living wage force our members to cut staffing levels and hours, taking on more of the work themselves. All too often, we end up paying ourselves less than the national minimum wage per hour."