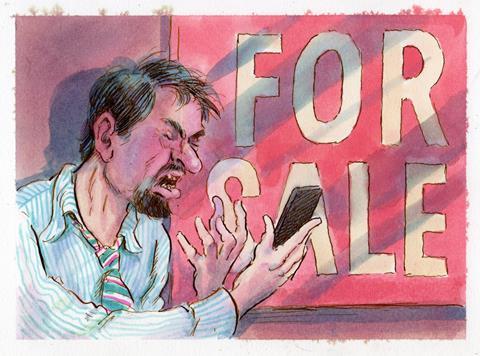 Most things in this world are negotiable (despite Brexit evidence to the contrary). You may remember my story in the 5 April issue about Newcastle-upon-Tyne retailer Gurdev Singh, who decided he could no longer run his Linskill Stores following a bad car crash. He put the place on the market four years ago with RTA, gave them £1,200 in marketing fees upfront and no one came to view.
Then he got a letter from them saying it was no longer a good prospect for them so they were taking him off the books and charging him a withdrawal fee of £1,140. A right con in my books.
When I left the story in April, Gurdev was consulting a solicitor as to his chances of fighting it in court.
Solicitor said same as I said: no guarantees, it's 50/50 (but I do love it when retailers do fight and win and report back: there have been a few since 2006 when I first started writing about RTA). Solicitor also said try negotiating, which is always a good idea.
Gurdev did not have the appetite to fight in court. Then RTA offered him a deal: £500 + Vat. He countered with £500 all in. And they said yes.
He has paid, but it has obviously left a bad taste. He is also disappointed that he couldn't get any of the national newspapers interested in his story (especially as quite a few of them have regularly featured articles on estate agents' dirty tricks of the trade).
I suggested that he go local – the Newcastle Chronicle. It might then get more widely picked up.