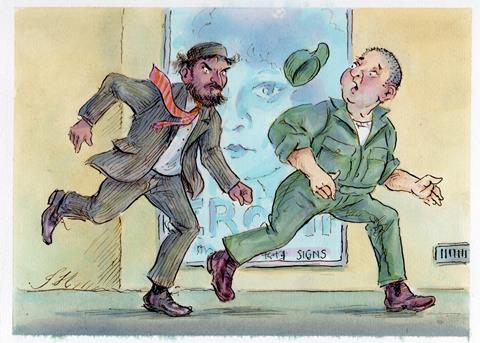 Jagdish Patel has had an outdoors illuminated advertising sign at his Rodley Stores in Leeds for many years. The sign used to be owned by Primesight, but was taken over by Outdoor Plus (both now part of Global Outdoor). Jagdish was supposed to be paid £150 a year for the site.
Problem is that, for the past four years, he has received no payment. Every year he rings them up, speaks to someone different, explains it all. They take his particulars and promise payment. Then, nothing. It's like Groundhog Day.
This January he got so fed up he asked them to remove the sign – for which he has also paid the electricity bill. They said someone would be along shortly. However, every fortnight, a guy would still arrive to change the ads. At the beginning of March he showed up again and Jagdish sent him away.
I rang the company in mid March and tried to speak to someone – anyone – about it. After telling me they didn't think they had any sites in Leeds, the best the bloke on the phone could offer was that he would find someone to call me. No call.
I think Jagdish's best bet is to make a money claim online through what used to be called small claims court. This will certainly get their attention and they won't want further hassle.
And message to Outdoor Plus: if you can afford offices in central London's Baker Street, you can afford to pay the £600 you owe Jagdish.