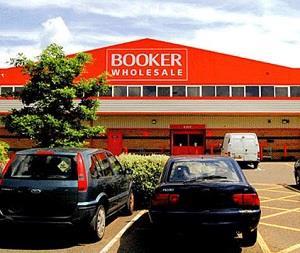 The recent Booker 'bashing' by West Country retailers has spread elsewhere.
Jenny and Justin Orange wrote: "We are having similar issues. Toft Shop is a small independent village convenience shop and Post Office near Cambridge. Truly independent with many local suppliers we nevertheless use Cambridge Booker for much of our 'ordinary' purchasing."
Jenny adds: "Our Booker does not deliver to retail and the Peterborough branch has told me that it is not taking on any more deliveries. That leaves me as a 67 year old women hauling a loaded trolley twice a week.
"Our average weekly spend is about £1,000 which I would have thought was enough for a local delivery if they did them… When Tesco took over the whole warehouse was re-organised and it was striking how the retail grocery aisles were halved.
"The worst thing though is the gradual disappearance of retail products from the list." She says it's just ordinary stuff like J Cloths, Bisto, Flash wipes, Lemon Barley water. Some products are available from Tesco but decreasingly so as Tesco goes over more and more to own brand.
"I have a strong impression that Tesco is if not purposely discouraging small retail, certainly does not value them. We have been customers for 6+ years but it's becoming a real struggle. It's become usual to have to visit Cambridge Tesco in order to stock the ordinary items that Booker don't have."
Finally she says that they remember wistfully the days of Palmer and Harvey and the ease of ordering off the website every week.
"We have over 40 suppliers for our eclectic range of convenience goods, local products of all sorts and extensive South African range, and they are all a pleasure to deal with, but Booker…wish we didn't have to."
And John Shaw wrote: "I own a small village shop at Wetheral, Carlisle, having been here for approximately seven years. In that time, I have seen a drastic reduction in the service and stock offered by the Booker depot in Carlisle. We used to get two deliveries from them per week, which reduced to one a week and now for the last couple of years, since Booker was taken over by Tesco, no delivery unless the value of stock ordered (not including tobacco) reaches £1,000. This is a vast amount of stock for us to order and to then store in an extremely limited storage area.
"This is despite a delivery being made to a public house in the same village every week with goods of a value well below the £1,000. We are still unable to obtain a delivery, the reason given, the Carlisle branch is now a catering branch therefore a catering delivery is available but not a delivery to our shop. It is mad!"
He adds that the stock held at Carlisle is increasingly being reduced and finds, as others have commented previously, that it is often cheaper to purchase stock from other outlets like B&M, Asda, Home Bargains etc.
"The Booker branch at Carlisle is the only available wholesaler/cash & carry within Cumbria which is suitable for independent shops. (There are lots of catering suppliers.) I try to use as many small independent suppliers as I can, but for those everyday essential items it is becoming increasingly difficult to obtain."
Hi final comment is: "The Tesco takeover of Booker has been a big negative and disaster for independent businesses, who are trying to stay in business and continue to serve the community within which we are located."
I contacted Booker and a spokesperson responded: "We are sorry to hear of these concerns. Although we do not discuss individual customers, this remains a very challenging time for our teams and our branches. It is important to understand that Tesco and Booker supply chains are operated completely separately of one another and Tesco does not control Booker's ranging decisions.
"The reality is we are still facing Covid related issues, with many suppliers rationalising range and localised challenges. Also, the minimum order level of £1,000 for regular retail deliveries has been in place for a number of years and is not something new. We will pick up with these customers directly and see if there is anything further we can help with."