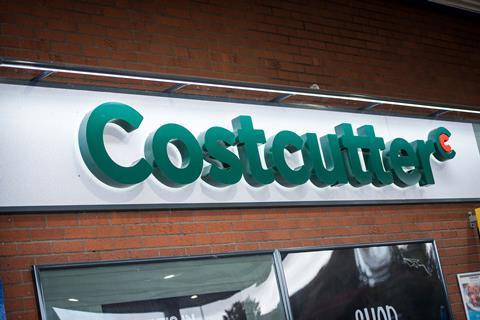 Convenience symbol group Costcutter has been acquired by Bestway Wholesale.
In a statement, Bestway Wholesale confirmed agreement for the acquisition of Costcutter Supermarkets Group (CSG), from Bibby Line Group.
Pending Financial Conduct Authority approval, the deal is expected to be completed during the first quarter of 2021.
Under the terms of the acquisition, CSG and its brands will become part of Bestway Wholesale's retail division and continue to operate as normal. Approximately 1,500 stores branded under Costcutter, Mace, Supershop, Kwiksave, and Simply Fresh, along with 20 Costcutter and 4 Co-op franchises, will join Bestway Wholesale's retail estate, including; Bargain Booze, Best-One, Wine Rack, Select Convenience and Central Convenience.
Managing director of Bestway Wholesale Dawood Pervez said: "Costcutter is a great brand with a long heritage and a history of success alongside industry-leading and loyal retailers, with some of the best in-store execution in the business.
"As part of Bestway Wholesale, the team at Costcutter will be able to build upon the amazing results they have been achieving in partnership with their retailers, helping them to innovate and adapt to an ever-changing market in order to grow their businesses and sales."
"We are keen to reassure CSG's retailers that it is 'business as usual' and they will see no change in how they currently work with CSG. The existing CSG supply contract with Co-op/Nisa is not affected by the acquisition and Nisa will continue to supply CSG stores. The 2,000 Co-op SKU range has proven to be an important driver of footfall and sales, as well as providing CSG retailers with an exceptional range of fresh produce.
"This means that Costcutter' retailers will continue to benefit from access to the same range they have today, including a fresh offer that is right for today's convenience shopper, as well as the Co-op's Own Brand range.
Own brand concerns
Range may prove to be a sticking point for Costcutter members. One Costcutter retailer who did not wish to be named told ConvenienceStore.co.uk that details of the supply agreement would be key to the deal's success. "If they keep the current supply format then it shouldn't affect us too much. It all depends what Bestway's plans for the estate are. It may benefit some retailers who want to use a depot to give them more flexibility but if they want to change the Costcutter brand too much, it may not suit a lot of retailers."
The retailer added that Bibby had "done little for Costcutter" and welcomed the potential for a fresh approach that Bestway might bring.
David Wyatt, who owns three Costcutter stores in Crawley, West Sussex, also expressed concern over supply. "At the moment, Bestway doesn't offer anything close to the same quality of range that Co-op does especially in chilled and I see its own brand offering as quite weak. But if the current agreement [with Co-op] remains in place, that will give Bestway time to change that.
"Overall though, I see the deal has a postive. Costcutter was going to be sold and Bestway were in the right position to do so. I think a lot of retailers will appreciate some of the promotions particularly around alcohol and the option to go to depots."
Pervez confirmed to sister title The Grocer that the Co-op/Costcutter supply agreement would be extended until 2026.
Collaborative approach
Pervez added that CSG retailers, shoppers, and suppliers, will be further supported by the additional scale of Bestway Wholesale with the collaborative partnership approach, making Bestway the partner of choice for growing sales in the convenience market:
"The acquisition of CSG by Bestway Wholesale enables us to further build on our solid foundations in independent retail, allowing us to expand on our already established, and highly respected, fascias, brands and national network of stores. Clearly, there will be benefits of scale and investment in joining forces for our retailers, shoppers, and suppliers.
"Independent retailers are vital hubs within their local communities that have become increasingly valued and appreciated by consumers – and government - for their services during the COVID-19 pandemic. We will continue to support and champion this sector and will be investing for its future alongside range, service excellence and technology. Our message to all our retailers is that 'together we are stronger' at a time of economic uncertainty, both with COVID-19 and Brexit ahead".
CSG's CEO Darcy Willson-Rymer will step down after nine years in the role."Joining the Bestway family could not have come at a better time for our retailers," he said. "Joining a business of Bestway Wholesale's size, scale, and expertise will unlock new opportunities to help CSG's independent retailers thrive. This is a cause that I know Bestway is absolutely committed to.
"Right now, that means three things: helping our retailers navigate the challenges of the COVID pandemic, continuing to invest in the BDM support our retailers receive and the retailer sales growth we are able to deliver through Shopper First; and introducing new and innovative ways to engage shoppers and deliver the very best retail offer available.
"While I will not be part of Costcutter's journey moving forward, it is exciting to see the fresh opportunities this acquisition will bring."
CEO of Bibby Line Group John Cresswell added: "Over the last two years, CSG has transformed itself into a profitable and much stronger business, and I'd like to thank the team for their unstinting commitment and passion for helping independent retailers thrive.
"We hope CSG will continue to prosper and grow as it becomes part of a larger business with deep retail expertise. This is also positive news for Bibby Line Group, completing the planned strategic realignment of our portfolio, further strengthening our Group balance sheet for future investment."