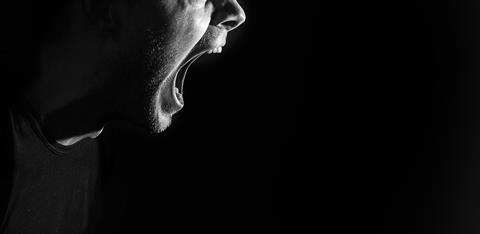 More than three-quarters of shopworkers have reported a rise in abuse against them during the Covid-19 pandemic, according to an industry study.
The survey, conducted by shopworkers' union USDAW as part of its Respect for Shopworkers Week (16-22 November 2020), found that 76% say abuse has been worse than normal during the Covid-19 pandemic.
It also reported that 85% of shopworkers have experienced verbal abuse, 57% were threatened by a customer and 9% were assaulted so far this year.
Usdaw general secretary Paddy Lillis said: "Yet another Usdaw survey shows that some people have responded to this appalling pandemic by abusing shopworkers. At a time when we should all be working together to get through this national crisis, it is a disgrace that staff working to keep food on the shelves are being abused."
USDAW also offered up some advice to consumers during Lockdown 2.0 to ensure everyone stays safe:
1. Shop for essentials only and alone if possible.
2. Queue patiently and maintain social distancing.
3. Follow instructions inside and outside shops.
4. Observe all necessary hygiene measures and pay by card if you can.
5. Be respectful to shop staff and other customers.
This comes following an USDAW petition calling on more support for shopworkers by creating a specific offence of abusing, threatening or assaulting a retail worker was largely ignored by the government who felt the creation of a retail-specific offense was unnecessary. The petition currently has more than 71,000 signatures.
"Action to protect shopworkers is needed and that is why we have launched a petition, which now has over 70,000 signatures" added Lillis. "We were deeply disappointed by the Government's response to the petition, offering little more than sympathy, so we continue to campaign for the 100,000 signatures needed to trigger a parliamentary debate.
"This is a hugely important issue for our members. Shopworkers are saying loud and clear that enough is enough, abuse should never be just a part of the job. Retail staff have a crucial role in our communities and that role must be valued and respected, they deserve the protection of the law."
A survey conducted by USDAW earlier this year revealed the main triggers for abuse of shopworkers during the pandemic.
The survey of 2,232 shopworkers, conducted in September, listed the main reasons for abuse of shopworkers:
Enforcing social distancing 68%
Queueing to get in store 50%
Lack of stock 46%
Face Coverings 42%
Limiting sales 41%
Shoplifting 25%
Age restricted sales 17%
This is in contrast to the results from the same survey in 2019 which found that the highest ranking flashpoints were shoplifting (30%) and age restricted sales (29%).