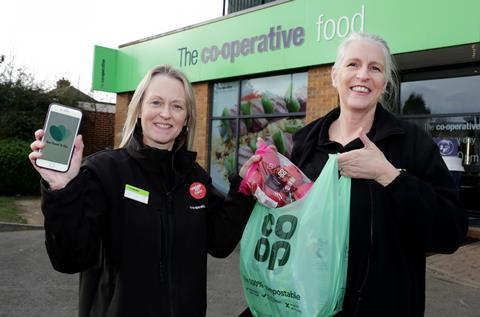 Southern Co-op has teamed up with the Too Good To Go app, which allows customers to buy surplus food and drink products which are near to their expiry date.
The trial, which launched on Monday, means that Magic Bags of food are available from 12 Southern Co-op stores for just a third of the cost at £3.29 – with an original value of £10 or more.
Simon Eastwood, Southern Co-op's chief operating officer for retail, said: "We've been fighting food waste for some time, making sure our waste is dealt with responsibly and none of it goes to landfill.
"But now we need to move on to the next stage – trying to keep as much food as possible in the food chain and save as many meals as we can.
"Magic Bags have flown off the shelves at many retailers and we hope we can replicate that success in our new trial."
A number of Magic Bags will be available for people to buy via the Too Good To Go app every day. Once purchased, the bags will be ready to collect from the chosen store between 6.30pm and 8.30pm.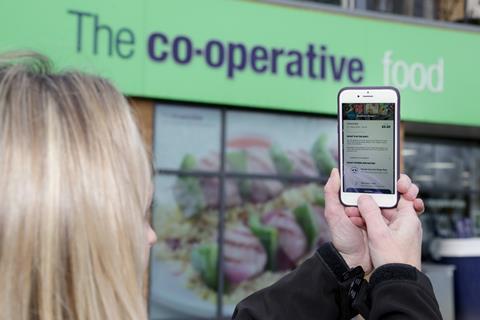 Southern Co-op's Magic Bags could contain a range of products from sandwiches, pizza, fruits, dairy, baked goods or desserts.
They will be available at The Co-operative Food stores in Addlestone's Church Road, Addlestone's New Haw Road, Banstead's Nork Way, Bromley's Homesdale Road, Chertsey's Fordwater Road, Chislehurst's White Horse Hill, Ealing's Uxbridge Road, Shirley's Orchard Way, Sidcup's The Oval, Staines's Laleham Road, West Ewell's Ruxley Lane, and Wimbledon's Ridgway.
Paschalis Loucaides, managing director UK at Too Good To Go, said: "I'm thrilled to have launched this latest pilot with Southern Co-op. At Too Good To Go we dream of a planet with no food waste and together with Southern Co-op we can ensure that perfectly delicious food is eaten and enjoyed. I'm excited to see the impact we can have in the fight against food waste in the coming months and years, and I know local customers will love rescuing their Southern Co-op Magic Bags."
Southern Co-op is currently working towards ambitious science based-targets to cut direct and indirect greenhouse gas emissions from the business by 2030, supported by a climate action pathway of planned activity and an initial investment of £5.8m.
All store waste is currently diverted from landfill with food sent off for anaerobic digestion to be broken down to produce biogas and bio-fertiliser.