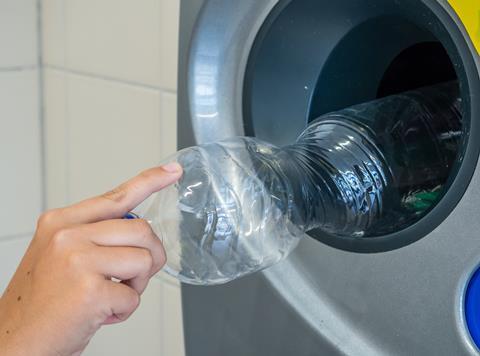 The Scottish Grocers' Federation (SGF) has denied launching judicial review proceedings against the Deposit Return Scheme (DRS).
As reported in The Grocer, the SGF is disputing the impact assessment produced by ministers and the extent of the environmental gains that can be gained from the scheme and has launched legal proceedings that would delay the implementation of the scheme.
However, the SGF has denied launching judicial proceedings, claiming its involvement extends to sending a formal letter to the Scottish Government outlining its concerns about DRS.
In a statement, it said: "Our retail members have grown increasingly concerned about key challenges with the scheme design. We are also increasingly concerned about the approach taken by the Scottish government in developing the business case for DRS, concerned about the data and evidence used by the Scottish government to support the business case, and concerned about the parliamentary process in relation to the approval of the DRS regulations.
"As their trade body we must respond to the concerns of our retail members. The Federation has instructed our legal team to send a formal letter to the Scottish Government. This letter lists our concerns in a very detailed, accurate and carefully considered way. At present we have not raised judicial review proceedings. When we receive answers from the Scottish Government, we will, in consultation with our retail members, consider our response in a balanced and measured."
Reacting to the reports of a judicial review, Federation of Independent Retailers Scottish president Ferhan Ashiq had said: "We have been working on the introduction of DRS in Scotland for five years and have seen its rollout delayed from July this year until August 2023.
"The last thing that everyone involved in this initiative needs right now is yet more uncertainty. We need certainty, we have a launch date, and we must continue to work together on delivering a scheme that works for all retailers – large and small – as well as achieving its aim of increasing the availability of high-quality recycled plastic, metal and glass and decreasing the number of these items being discarded as litter."
The Scottish DRS is due to be launched in August 2023.