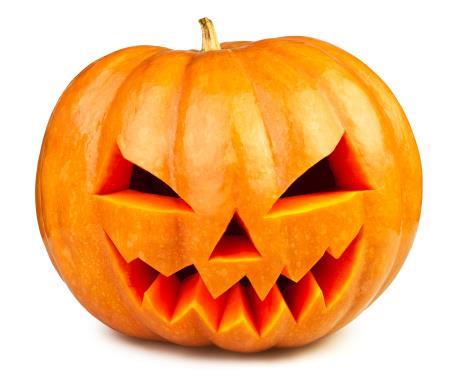 With Halloween creeping closer and the holiday being a key period for retailers, many convenience stores are trying to boost sales with themed displays.
Budgens in East Finchley, London, have masks and sweet treats on offer as well as pumpkins on sale alongside carving kits, so you can create your own Halloween masterpiece.
With only a week to go until #Halloween Halloween … stock up on all your ghoulish and spooky supplies at Budgens of East Finchley.

Including Pumpkins and carving kits to create your Halloween pumpkin masterpiece 🎃🧛‍♂️🧟‍♂️👻🧙‍♀️ pic.twitter.com/7tDtSUDKt9

— Budgens of East Finchley (@budgensn2) October 24, 2021
Pumpkins are also the main event at this bountiful display in this Hunts Spar in Heskin, outside Preston. The autumnal display features pumpkins of varying colours, shapes and sizes arranged in wooden crates and baskets to give a more country feel.
Wonderful Autumnal feel at Hunts Heskin! Pumpkins, munchkins and Gourds now in!

🍁🍂 🎃 @BaybuttSusan @lawrencehunts @Paulfar2255 #Halloween #Autumnvibes pic.twitter.com/GHvVCbJ4cm

— Steph (@stephlatham_21) October 14, 2021
Co-op in Tynemouth is also getting in on the act with a seasonal display that focuses on the sweeter side of things.
#Tynemouth there's no tricks with our treats, pick up everything you need for a spooktacular Halloween from your Co-op 🎃👻💀 don't forget to also pick up your raffle tickets for our Halloween hamper #Halloween #ItsWhatWeDo pic.twitter.com/Tvw9i3XNkF

— Mark Niven (@mark_niven) October 26, 2021
A Nisa store in Evington, near Leicester, has added some flair with its mechanical skeletons perched on top of their milkshake and Frozen Yoghurt machines. The skeletons creepily play their banjos as their eyes light up a scary blood red.
Halloween 🎃💀👻 at Nisa Evington @RichCKent @fwipclub @frealUK pic.twitter.com/5nI6QXiYia

— Lauren Milner (@milner_lauren) October 20, 2021