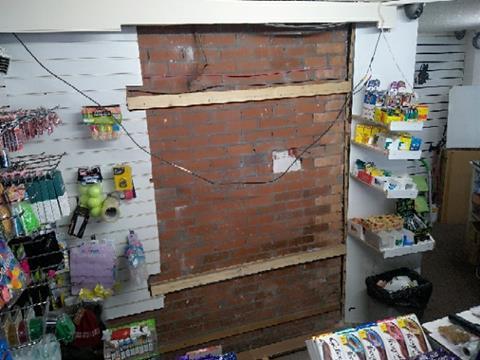 Bolton and Banbury-based tobacco traders have had their gantries removed by Imperial following discovery of violations of the Tobacco and Related Products Regulations 2016, and they will no longer receive any sales support from Imperial Tobacco, which has just announced the launch of its new and improved anti-illicit trade website .
Mr Din, of AHZ News, Oasthouse, Sandhurst Drive, Breightmet was convicted by magistrates for possession of counterfeit tobacco after pleading guilty to a total of six offences relating to 15 packets of Richmond cigarettes, nine packets of Lambert & Butler and seven packets of hand-rolling tobacco.
A raid by local Trading Standards resulted in Mr Din's premises licence being revoked by Bolton Council and he was ordered to carry out 70 hours of unpaid work. In addition, Din was banned from being a company director for five years and ordered to pay costs of £2,000 towards Bolton Council's prosecution costs, plus an £85 victim surcharge.
Banbury shop owner, Mr Malhotra, of Rowley's Food, The Fairway, was ordered to pay back £75,000 after local Trading Standards seized nearly 3,000 illegal cigarettes. As a result of the conviction, Mr Malhotra and the company was sentenced to fines of £2,450 each and ordered to pay £75,000, alongside £6,220.70 in prosecution costs.
James Hall, anti-illicit trade manager, Imperial Tobacco UK, said: "We are fully supportive of law enforcement agencies in their endeavour to demonstrate that illicit tobacco trade will not be tolerated. It harms honest retailers and damages communities. We applaud the local Trading Standards teams for securing these convictions, whilst also recognising the wider success Trading Standards authorities are achieving across the UK in the ongoing fight against illegal tobacco."
Imperial continues to assist in the reporting and investigation of these reprehensible activities wherever possible. Hall explains: "Our dedicated anti-illicit trade app, SARA (Suspicious Activity Reporting App), launched in January 2018, has now received over 2858 reports of potential illegal trade activity which we have shared with law enforcement. We are aware that seizures have been made in premises reported in 259 of these and 130 social media posts have also been removed.
"It's great to see news of these latest seizures of illicit tobacco by Trading Standards. However, Trading Standards can only act on information regarding illicit tobacco trade when it's reported to them. Recent figures show a staggering 78% of those who are aware of illicit tobacco being sold in the last 12 months haven't reported iti. To truly address the problem, we need everyone to be alert and take action by reporting any suspected illicit activity to the relevant authorities. We urge everyone to contact the appropriate authorities with concerns of illegal tobacco activity in their locality, to speak to their Imperial rep about SARA or phone Imperial Tobacco directly on 0800 0495992."
Imperial Tobacco is also redeveloping its anti-illicit trade website, due to launch on 1st September, as part of its continued 'Suspect it? Report it!' trade campaign to tackle illegal sales of tobacco.
The site will contain information about the latest developments in illicit tobacco via an updated news page and Twitter feed.
Hall said: "Illicit tobacco remains a serious problem. Between 2018-19, estimates show 8% cigarettes and 33% hand-rolling tobacco were non UK duty paid, meaning the Government lost £1.9bn in tobacco tax revenue [HMRC Measuring Tax Gaps 2020 Edition]. That means that since 2000, £47bn in tax revenue has been lost as a result of non UK duty paid cigarettes or tobacco being sold in the UK [Accumulation of HMRC Measuring Tax Gaps 2000 - 2020].
"With many illicit tobacco sellers having links to other organised crime activities, the money raised from the sale of these "cheap cigarettes" is often funneled towards other illegal operations. It is therefore vital that staff are educated and aware of the signs, so that they, alongside the store owners, can keep a watchful eye and notify the relevant authorities."