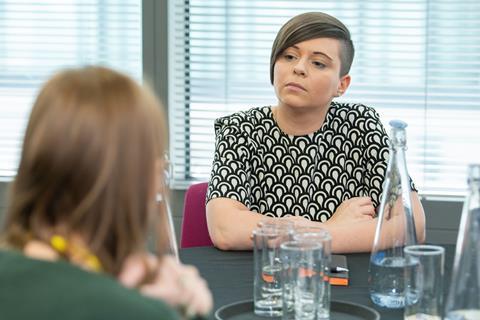 Gender discrimination in the wholesale sector has reduced, according to new research.
The annual study, commissioned by Women in Wholesale and compiled by Lumina Intelligence, looks at trend analysis over recent years to identify areas of support.
It found that key improvements include a drop in gender discrimination in the workplace, with women who said they had experienced issues decreasing from 57% in 2019 to 36% in 2021.
Other findings included support for the diversity agenda becoming more important since Covid-19, according to 20% of respondents while 65% said it was as important as it was before.
More than half of respondents (54%) agreed that their company is doing enough to achieve gender balance at the top.
Meanwhile, well-being support in the sector is also looking positive with 44% of respondents' companies operating in wholesale having mental health first aiders and a third offering meditation or mindfulness seminars.
Three-quarters (75%) of respondents said they were offered more flexibility in terms of working hours during COVID and 78% had more flexibility with location – much of this will continue into the longer term, according to the research.
More to be done
However, the study did find that women are still facing similar some of the same barriers to progress.
More than a quarter (28%) of respondents cited a 'lack of respect' as the biggest challenge for women working in the sector, with no improvements since 2019, followed by lack or opportunities (20%).
Meanwhile, 44% said that career development is the main area of their job that they need support with, followed by time management (27%) and managing people (24%).
"Overall, it's a really positive picture for careers in our sector," said Women in Wholesale founder Elit Rowland. "The majority of businesses are offering flexible and remote working, and mental health support. But the issue of respect for women and career progress cannot be ignored and will play an important role in our agenda moving forward."
Managing director of Lumina Intelligence Jill Livesey added: "The study reveals continued progress in gender discrimination and a positive response to improvement in diversity. It was encouraging to see more flexible support continuing for employees who are carers and have children."