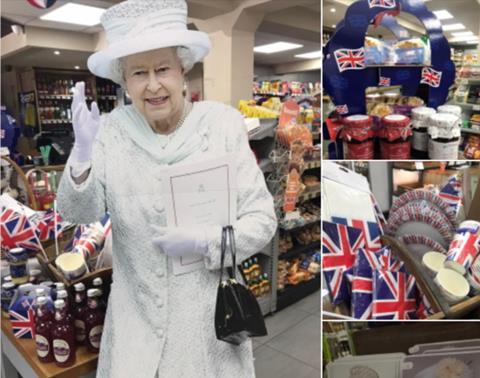 2022 marks Queen Elizabeth II's 70th year of service. She is the first British monarch to celebrate a Platinum Jubilee and with a four day UK bank holiday weekend from Thursday 2nd to Sunday 5th June - there's plenty to celebrate whether you're a royalist or not. Retailers across the nation are helping consumers get in touch with their patriotic side with all manner of British merchandise ranging from Union Jack flags and bowler hats, to lifesize cardboard cutouts of the queen.
Her Majesty dropped by Holborn's in Redhill (see main pic) to sample Mrs Darlington's Jubilee jams (see below).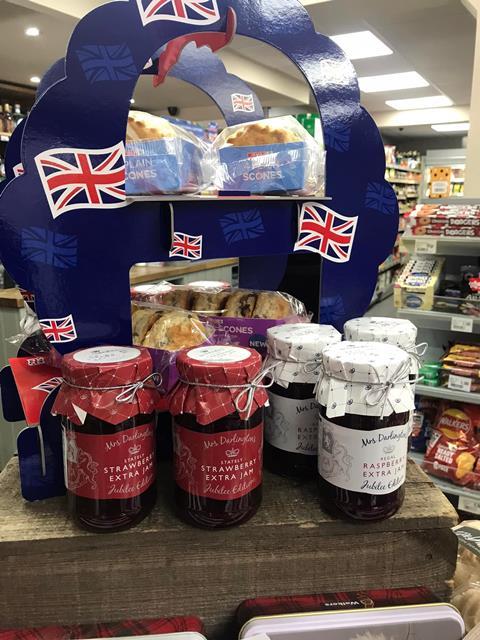 The outside of Raven's Budgens of Abridge, Essex, boasts showstopping Jubilee window art.
Customers of Spar Oswaldtwistle in Lancashire can rely on their local store for all their celebration essentials.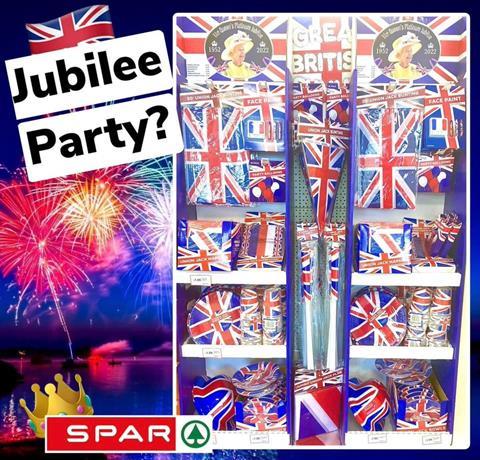 Nisa Local Evington in Leicester has everything locals need to fly the flag for her Majesty.
There were union jack plates, mason jars and flags aplenty at London Road Bakery in Lincolnshire.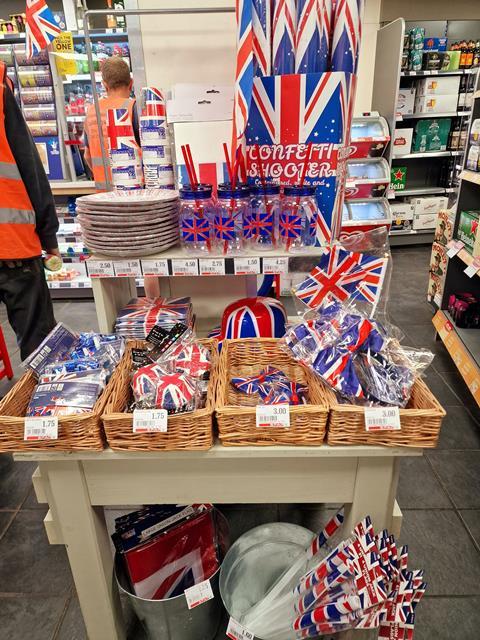 Londis Bexley Park in Dartford, Kent, is going strong on red, white and blue accessories.
It's Union Jack cupcake cases and umbrella hats at the ready at Lomas News in Bury, Manchester.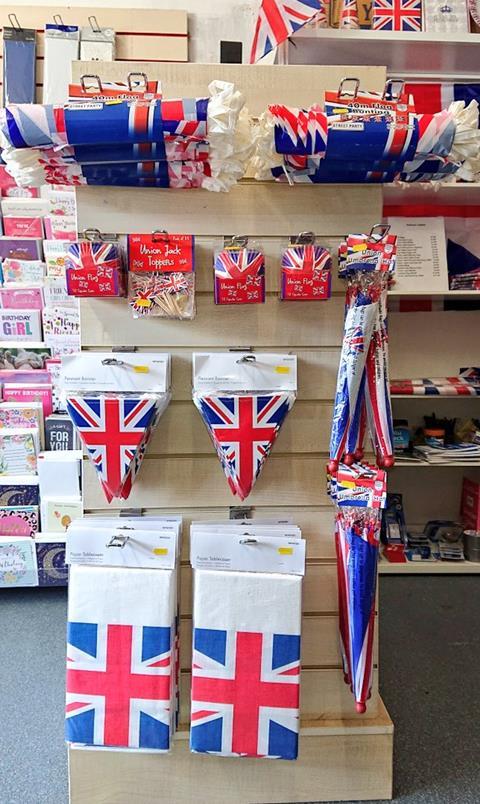 The Queen also stopped off at Connolly Spar to pose for some photos with staff members and customers.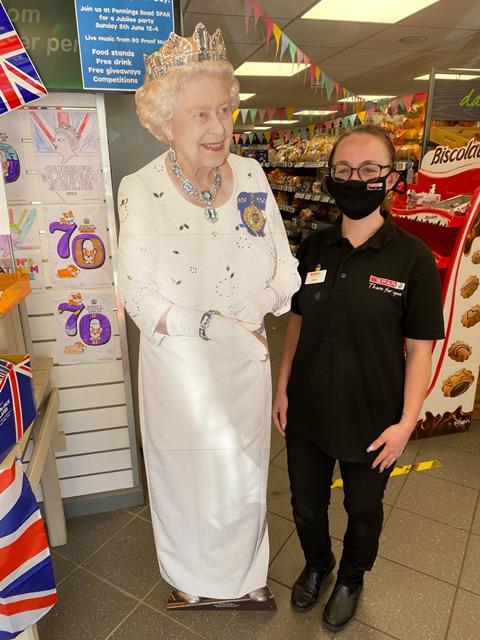 One Stop Leamington Spa in Warwickshire is well stocked up on Jubilee party packs.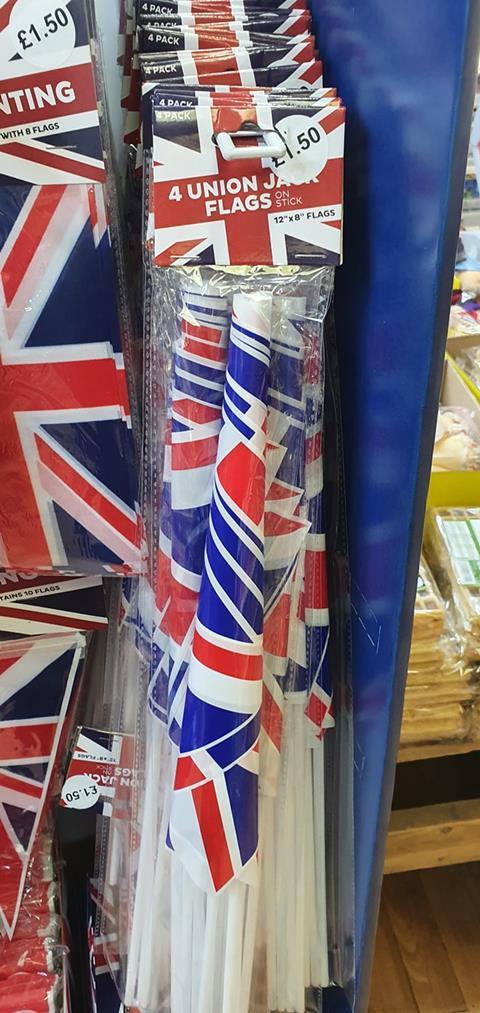 Over at H & Jodie's Nisa Local Walsall in The West Midlands, there's even red, white and blue face paint and a giant confetti shooter.