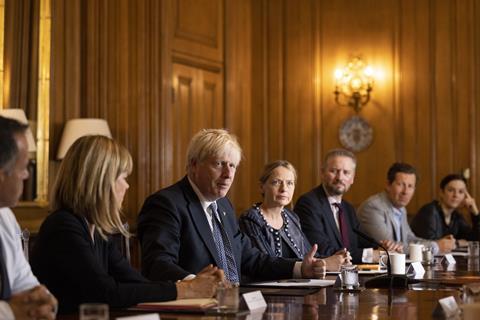 The Association of Convenience Stores (ACS) has lent its support to the government's new Help for Households campaign, highlighting the important role that the UK's 47,000 local shops play in helping customers to save and manage their money during the cost of living crisis.
The new campaign, announced in 10 Downing St by Prime Minister Boris Johnson MP and new cost of living tsar David Buttress, featured senior UK business leaders and representatives, including ACS chief executive James Lowman, with the aim of reducing costs and ensuring access to services for families during the summer holidays and beyond.
The Help for Households retail campaign aims to provide deals for families over four distinct periods –the summer holidays, back to school, Autumn pressures and Christmas retail – with deals secured and hosted on the government's new Help for Households website so that people can find them easily in one place.
The campaign brings together new promotions and deals aimed at saving customers money with the continuation of successful support schemes which businesses are already running and want to promote under the Help for Households campaign to raise awareness.
Speaking on the campaign launch, Lowman said: "The UK's 47,000 local shops play an incredibly important role in helping consumers to manage their money, save on fuel and other travel costs, and reduce food waste. We strongly welcome the new Help for Households campaign, and are committed to working with the cost of living tsar David Buttress to highlight how convenience stores are supporting both customers and colleagues during this challenging time for everyone. Many convenience store retailers are providing significant staff discounts and other benefits as part of extra support packages for colleagues in store, as well as doing everything they can to keep prices on the shelf in check despite rising costs in just about every area of their businesses."
Prime Minister Boris Johnson MP added: "We're facing incredibly tough global economic headwinds and families across the country are feeling the pinch. That's why this government is providing an unprecedented £37bn worth of support to help households through the storm. Both the public and private sector have a role to play here – and that's why it's great to see so many leading UK businesses are now coming forward to offer new deals and discounts that will provide much needed respite at the checkout. This won't solve the issue overnight but it's yet another weapon in our arsenal as we fight back against scourge of rising prices and inflation".
The government's Help for Households campaign can be accessed here.