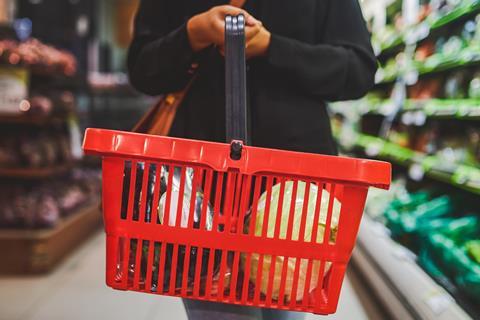 The UK convenience market has been tipped to reach a value of £45.2bn in 2022, representing a growth of +3.2% versus 2021.
According to the new Lumina Intelligence UK Convenience Market Report 2022, the market is also expected to see a slight positive outlet growth at +0.6. Looking further ahead, the convenience market is expected to total £48.6bn in 2025, with a compound annual growth rate (CAGR) of +2.6% forecast between 2022-2025.
Co-operatives and convenience multiples are expected to be the big winners in the channel, with the report predicting them to grow turnover by +5.6% and +3.8% in 2022, respectively. This growth will be underpinned by investment in store refits and physical expansion, as well as developments in delivery services.
Forecourts (+1.6%), symbol groups (+2.9%) and unaffiliated independents (+1.7%) are all also expected to see growth, but at a slower rate to the total convenience market.
Insight director at Lumina Intelligence, Blonnie Whist, said: "UK convenience retail remains in a strong position. Despite cost of living challenges, the market will benefit from a resurgence in on the go missions in 2022, as shoppers seek more accessibly priced options compared to foodservice channels. Leveraging different store formats, including grocery-led, food to go-led, service-led and delivery will be key to growth across the next three years."
"From a delivery perspective, retailers need to capitalise on events including the Women's Euros and the FIFA World Cup through encouraging shoppers to use delivery for entertaining and nights in."
HFSS
The report warned that upcoming HFSS location restrictions would impact 47% of purchases, with confectionery most at risk.
The report advised retailers that signposting in store will be important to guide consumers in aisle to the products on the main shelf. It also suggested reformatting stores in order to place HFSS products near categories with a high footfall, such as bread, eggs or milk will help maintain sales; or moving these items to the back of store could force shoppers to walk through aisles with HFSS products.
Cost of living impact
With the rising cost of living a massive concern for both retailers and shoppers, the report found that there has been a notable uplift in convenience shoppers also visiting discounter stores, driven by increased price sensitivity. In the 12 WE 29/05/22, 33.2% of convenience store shoppers also shopped in a discounter each week.