Central England Co-op is urging customers to 'do good at home and overseas' this Fairtrade Fortnight by supporting both farmers abroad and those less fortunate in their own communities.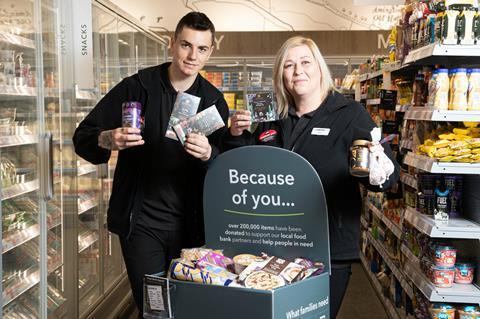 Fairtrade Fortnight 2020 takes place between February 24 and March 8 and aims to celebrate and support people who grow food in some of the poorest countries in the world.
Central England Co-op will again be celebrating the two-week event by encouraging customers to try some of the Fairtrade products available in its food stores – from chocolate produced in Sierra Leone to bananas grown in Panama – all of which ensure their producers receive a fair deal so they can earn a living income.
But the retailer is also appealing to customers to drop an extra Fairtrade item or two into its food bank collection points, in order to also help those closer to home.
Central England Co-op store manager Paul Murray said: "As a co-operative retailer which has supported the Fairtrade movement for over 25 years, Fairtrade Fortnight gives us a great opportunity to raise awareness of the importance of Fairtrade to producers across the world.
"Our food stores stock some wonderful Fairtrade products, from delicious chocolate and a wide range of coffees, to quality wines and even fairly traded rubber gloves, which directly support people in some of the poorest parts of the world to earn a fair wage.
"However, we also take our role as a retailer at the heart of our communities very seriously which is why we also want to use this opportunity to encourage our generous customers and members, if they can, to also pick up an extra item or two with their Fairtrade products to support our food bank collections, helping those in need both at home and overseas."
Over 90% of Central England Co-op food stores now have food bank collection points permanently installed throughout the year, with special awareness campaigns run during Easter, summer and Christmas to boost donation numbers at times of major need.
Last year, over 275,000 items of food were donated by members and customers – helping to create over 100,000 meals for those in need.