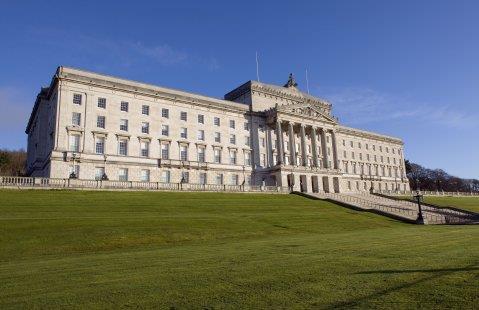 Northern Ireland retailers are to see another year of frozen non-domestic rates and a three-month business rates holiday.
The announcement was made in Stormont when finance minister Conor Murphy explained that a draft three-year budget could not proceed due to First Minister Paul Givan stepping down earlier this month. Givan's resignation from the post effectively disbands the Northern Ireland Executive with ministers unable to make significant decisions in its absence.
Speaking at the Assembly, Murphy said: "I do intend to proceed to freeze both domestic and non-domestic regional rates next year, which will help with the rising costs faced by families and businesses. Unfortunately, I cannot extend this to the three years as previously intended.
"I will also progress with the £50m rate relief package to support a rates holiday for businesses. This will provide a three-months rates holiday for retail, tourism, hospitality, leisure, childcare, newspapers and airports which are the sectors hardest hit by the pandemic."
The announcement was given a cautious welcome by Northern Irish independent retailers. NFRN's Northern Ireland president, Coleraine store owner Joe Archibald, called for a full review into business rates. "The holiday and freeze on rates are much-needed because there is still a lot of recovery to be done following the pandemic.
"There really needs to be a full review of business rates because they are scandalous in some cases, but any help we can get at the moment is to be welcomed."
Retail NI chief executive, Glyn Roberts also welcomed the three-month extension of the business rates holiday but warned that long-term planning was impossible in the current political climate.
"This continuing political instability is bad for business and for our economy as a whole. Our local business community deserve so much better than this.
"It is regrettable that the draft NI Budget is not able to be delivered because of the Executive being unable to meet. We need a three-year budget to be agreed to enable Ministers to plan ahead in relation to key areas such as skills, infrastructure and further measures to support business.
"Retail NI does welcome the further extension of the business rates holiday by three months for our members from April. This will give smaller traders greater support, particularly given the huge increases in energy costs they are having to deal with."