Uber Eats has experienced a 149% rise in coffee orders made via its app since the UK went into lockdown in March.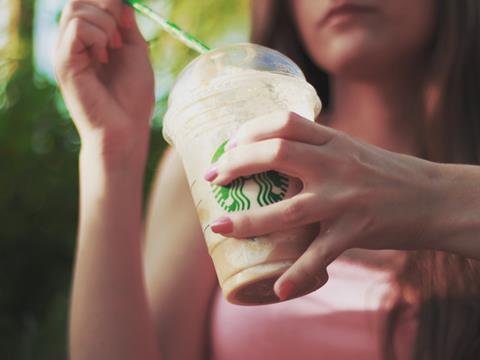 Starbucks and Caffè Nero are exclusive to the Uber Eats app, while coffee from Pret a Manger, Costa Coffee, Black Sheep and Wenzels can also be ordered using the platform.
Uber Eats internal data for the period 23 March 2020 and 1 June 2020 showed a huge spike in demand for delivered, prepared coffee during the lockdown period.
Latte was the most popular coffee variety ordered, followed iced latte and cappuccino. Mocha frappe latte, Starbucks Iced Caramel Macchiato and Starbucks Caramel Frappuccino were also popular, the company said.
UK general manager Toussaint Wattinne said: "We are a nation of coffee lovers, whether that's a creamy latte, rich flat white or sharp espresso.
"We're delighted to see the rise in demand and help our customers get their caffeine fix, enjoying quality coffee at home."
Uber Eats also saw increased sales of sweet treats accompanying coffee orders, such as pain au chocolat, cinnamon swirl, millionaire's shortbread, and croissants.