A crowdfunding campaign has been launched to help postmasters wrongfully convicted as a result of the Post Office Horizon accounting scandal take their cases to the Court of Appeal.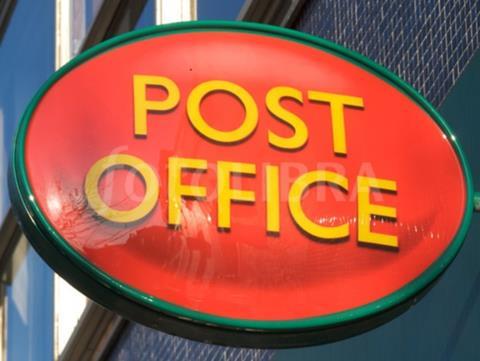 Today (25 May), the Justice for Subpostmasters Alliance (JFSA) campaign group, in collaboration with civil liberties law firm Hudgell Solicitors, launched the appeal to support those already seeking to take their cases to the Court of Appeal in a bid to clear their names.
It is initially aiming to raise £25,000, but that target will increase should the number of people seeking to overturn convictions continue to rise.
Hudgells has pledged to support those who are still to see any form of justice and those wrongfully convicted of crimes. The firm has the support of campaigning MP Karl Turner and has instructed leading appellant barrister Tim Moloney QC of Doughty Street Chambers to "challenge every unsafe conviction" as a result of the scandal.
It is thought as many as 500 people could have been wrongfully convicted and Alan Bates, who established the JFSA and played an instrumental role in the successful group action against the Post Office, says the crowdfunding campaign - launched on legal funding site www.crowdjustice.com - can help ensure that access to justice is provided.
Its launch coincides with the start of a 12-week series of programmes on the affair on Radio 4, The Great Post Office Trial, beginning today at 1.45pm
Bates said: "Our campaign is simple. We will keep fighting until each and every person whose lives have been affected by this to secure compensation, and for each and every unsafe conviction to be overturned.
"To do that, we now need the help of the public to fund the strongest legal representation. The initial step is to raise £25,000 to make sure we can start the process of covering the costs of getting these cases to the Court of Appeal.
"The High Court case highlighted and exposed the unreliability of the Horizon IT software, so it is now only right that every potential unsafe conviction is now fully investigated and challenged.
"We want to ensure claimants are fully supported by the best legal team, but that any legal costs are also covered before the process of looking to overturn their convictions begins."
Significant variations in many subpostmasters' accounts led to hundreds having their contracts terminated by the Post Office, being forced into paying thousands in shortfalls from their own savings, or being prosecuted and even jailed.
The discrepancies had in many cases occurred due to the faulty Horizon IT system used by the Post Office across its branches in England and Wales, something accepted at a High Court case in December of last year.
That saw a £58million damages settlement awarded to a group of more than 550 subpostmasters who brought the case against the Post Office. However, the Government refused to cover all the group's legal costs, which had risen over many years of evidence gathering and court hearings, so only around £10million remained available for the claimants in damages, says JFSA.
Neil Hudgell, executive chairman of Hudgell Solicitors, says his firm is currently representing 23 people whose convictions for crimes have already been referred to the Court of Appeal by the Criminal Cases Review Commission (CCRC).
It has been reported that a total of 39 cases, including these 23, have been referred by the CCRC so far from 61 applications. Hudgell says he has been approached by a further 20 people who, as yet, are to start the appeals process but intend to do so, as well as "more than 100" people seeking advice with regards the recently-launched Historical Shortfall Scheme by the Post Office. This has been established to compensate people who suffered as a result of the issue, but were not part of the previous group court case which concluded in December.
Hudgell said: "The new Historical Shortfall Scheme does not allow anybody with convictions as a result of this scandal to apply for compensation so it appears that they will face a two-stage process unless the deadline to apply is amended.
"That will mean we firstly have to successfully have their convictions overturned, then pursue a civil claim outside of the scheme."