All subpostmasters will receive guaranteed remuneration for at least the next couple of months, the Post Office has announced.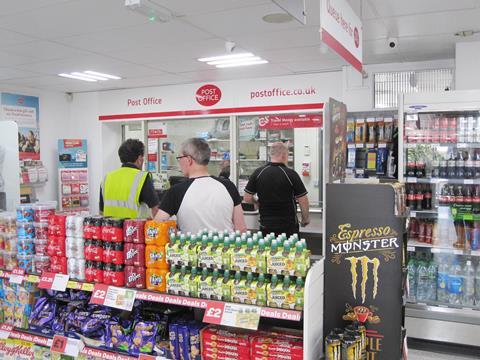 Subpostmasters, including those who have been forced to close their branches due to sickness or self-isolation, will receive 100% guaranteed renumeration in April and 90% in May.
The Post Office said it would keep the remuneration policy under review if public health advice to stay at home continues beyond May.
C-Store also underatands that perspex screens for staff protection are in the process of being sent out to subpostmasters.
The guarantee for subpostmasters covers both their fixed and variable remuneration and will be based on an average of their monthly remuneration for the previous quarter. The rate of remuneration will also reflect the previously announced increases that come into effect today (1 April).
As key workers, subpostmasters and their staff are continuing to keep their branches open to provide vital services, particularly to elderly and vulnerable people, despite an overall reduction in transactions and revenue.
Post Office chief executive Nick Read said: "I'm incredibly proud of our postmasters and branch staff for their dedication to serving customers and keeping the largest retail network in the UK open for business during this difficult time.
"Every independent postmaster wanting to serve their community during the coronavirus outbreak should not face having to close their post office because of concerns over financial support. This remuneration guarantee backs postmasters for their dedication and hard work in keeping their Post Office open and making sure that some of the country's most vulnerable people can benefit from essential services."