Despite cost-of-living woes consumers are set to shell out in c-stores this season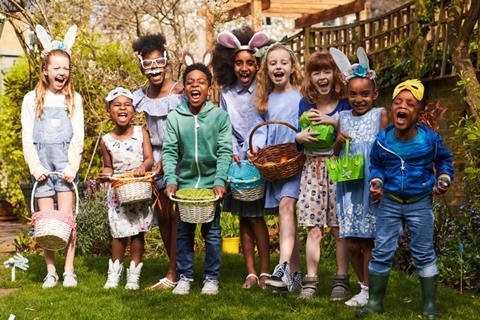 1. The last three weeks in the Easter countdown represent 55% of sales
For shoppers, getting sight of Easter is proof that the long and cold post-Xmas comedown is finally over and better times are on the way. Meanwhile, retailers will be looking to maximise the next biggest sales opportunity since Santa season.
"Easter is a key element of the Spring season, representing the second largest seasonal event retailing opportunity after Christmas and therefore creating a major trading period on which our independent retailers should focus," says Jayne Brown, trade and seasonal planning manager at Nisa.
"With shoppers expected to spread their spend this Easter as the rising cost of living continues to impact, stocking the right products at the right time will prove invaluable to the success of the event across our retailers' stores."
Mars Wrigley agrees that retailers must adapt their ranges as the season progresses. A spokesman said: "The shopper mindset shifts in the run up to Easter, from impulse purchases in the early part of the season - accounting for 45% of total Easter confectionery sales [NielsenIQ] NielsenIQ Scantrack| Data to WE 16.04.22 - when Easter ranges serve as permissible treats; to planned purchases in the weeks immediately preceding Easter weekend for seasonal gifting, events and activities such as egg hunts." In fact, the last three weeks in the Easter countdown represent 55% of sales and 70% of traditional egg and egg hunt sales, with 28% of seasonal sales in the last week [ibid]."
Ben Lawrence, director of Lawrences Garages (London) has already hatched a plan. "Easter is big in convenience because it's not just focused on one weekend," he says.
"You're stocking Easter eggs from straight after Christmas. Then around the event there's chances to sell chocolates, wine and flowers, as well as food essentials for family. It's about making sure the customers know you have what they need."
Bobby Singh from BB Nevison Superstore in Leeds is equally well prepared. "Easter is one of those events where people want to come together and celebrate with their families and friends, so it can be big," he says.
"I think getting occasions like Easter right is all about the planning. You have to really think ahead and anticipate what it is your customers want. For us that means shell eggs, and we already ordered everything we needed at Christmas."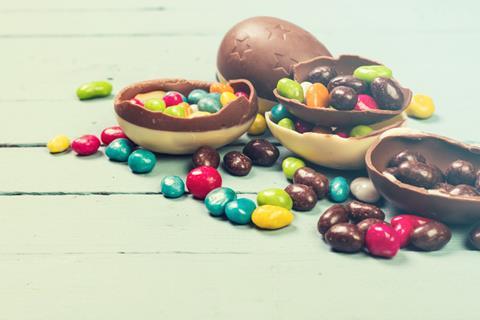 2. Shell eggs make up over half (53%) of the Easter confectionery category
It's no surprise that shell eggs should be front and centre of any decent c-store Easter offer.
"Comprising 53% of the total Easter confectionery category [Kantar], shell-eggs are an egg-stremely valuable opportunity for retailers to strengthen their seasonal sales," says Susan Nash, trade communications manager at Mondelēz International.
For 2023, Mondelez is bringing a three-pronged approach to the Easter table with new product categories: "Surprise & Delight", "Traditional Gift" and "Special Gesture".
"[They've] been designed distinctively to make the positioning of each pack clearer for shoppers at first glance across the range," says Nash.
Mars Wrigley states that the gifting of chocolate eggs is the largest and most traditional ritual of the Easter celebration, with 85% of UK adults buying Easter eggs in 2022 (Spark Emotions).
Medium eggs have the highest unique penetration of all eggs (33%) (Kantar) and play a significant role in driving early season sales and repeat purchases, claims the firm.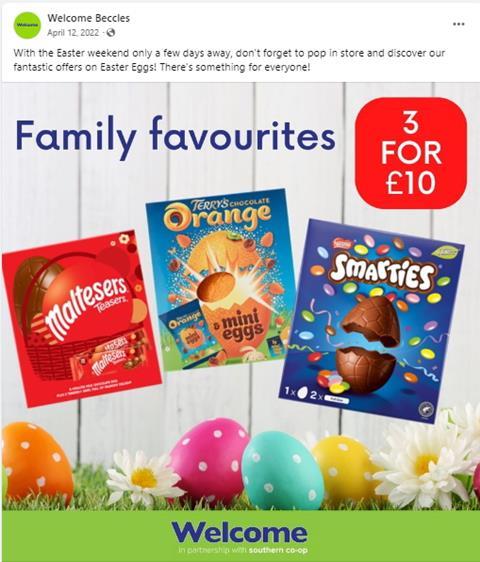 3. Large eggs grew by +25% in value sales last Easter
Bigger is certainly better for some, with large eggs witnessing a +25% boost in value sales last Easter (Nielsen) .
Ben's Welcome Co-op store in Beccles, Suffolk, took full advantage last year with a three for £10 promotion on large eggs, including Terry's Chocolate Orange, Smarties and Maltesers Teasers.
There are opportunities for even bigger eggs too. Mars Wrigley claims extra large eggs play a critical role in driving trade-up in the final weeks of the season. The firm highlights that giant eggs are driving long-term category growth +17.3% between 2017 and 2022 (ibid). It is responding to consumer demand for the caramel flavour, which has grown +14.8% (3yr CAGR) (ibid), with new Galaxy Caramel Truffles Luxury Egg.
Ferrero Rocher Easter has also added a little more luxury for Easter 2023 with two boxed egg packs: a Ferrero Rocher Egg (RRP £14.14) and a Ferrero Collection (Milk) Egg (RRP £15.59) – both including six Ferrero Rocher.
Jason Sutherland, UK & Ireland sales director, Ferrero UK, said: "Easter remains a massive opportunity at the tills for retailers, and we saw strong sales in 2022 for our portfolio. Our Ferrero Rocher Easter collection for example grew by 10.8% year-on-year [Nielsen] and Ferrero eggs are now worth £4.6m thanks to increased distribution."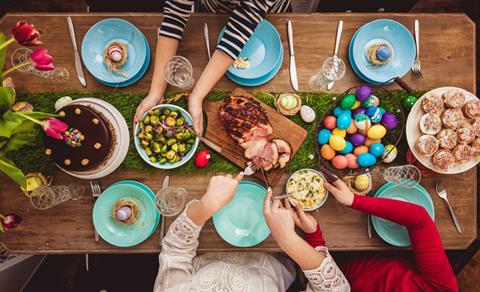 4. Last Easter saw shoppers put away 278m roast dinners
While seasonal sweet treats are essential – they're not the only key Easter categories. Easter weekend is also the time families get together for a traditional roast dinner.
"Consumers continue to choose roast dinners, when looking for a meal to treat themselves and family, so it is important for retailers to highlight roast dinner essentials in the run up to the Easter celebration," says Courtney Lewis, grocery customer director for independent convenience and wholesale at Premier Foods.
"With 278 million Roast Dinners taking place last Easter, retailers should highlight the key components of the meal with the Bisto and Paxo core ranges, which are the only brands in the category that have seen growth around the Easter occasion since 2019 [IRI, 2022, Market Advantage Total Market]."
The at-home occasion could be even bigger this year, since cash-strapped consumers will be staying in for the weekend. Plus, it's also worth bearing in mind that Easter offers an extended period for shoppers to pop in to top-up or buy treats.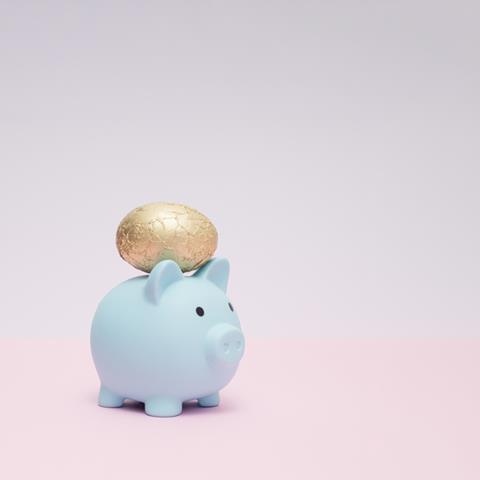 5. Cost-of-living pressures will impact buyer behaviour this Easter
As costs spiral, Ben recognises that some consumers will be trading down this season. "I definitely think this year will be about value, so we're looking at own-brand [eggs] and sweets," he says.
As the recession bites, consumers could well view Easter 2022 as more of a Prosecco (not champagne) event. Booze will still be involved, yet the jury's out on exactly how careful shoppers are going to get with their spending.
"Easter is a time that brings people together to socialise and indulge with family and friends close to us," says Calli O'Brien, head of marketing at Aston Manor Cider.
"In times of uncertainty, where the consumer is paying close attention to their incomings and outgoings, having something to look forward to will remain key for many. As a result, we expect people will increase their spend cutbacks in certain areas to allow them the freedom to enjoy a great Easter. This year, 21% of consumers said they will be cutting back on their alcohol spend, yet we predict this percentage will increase [Nielsen]."
Rather than heading out for drinks, O'Brien believes consumers' need to save money may put shop-bought cider in the spotlight. "With ongoing concerns around the cost-of-living, we expect consumers to continue [to] focus on value and convenience and, for many, this means buying chilled cider straight from the fridge in local and independent retailers to enjoy at home."
Also, don't forget the soft drinks. "While confectionery is traditionally the key focus during Easter, soft drinks still play a key role in the celebrations," says Amy Burgess, senior trade communications manager at Coca-Cola Europacific Partners (CCEP).
"It's likely people will come together to mark the occasion, and in light of challenging economic conditions, there may be more people choosing to celebrate at home rather than go out."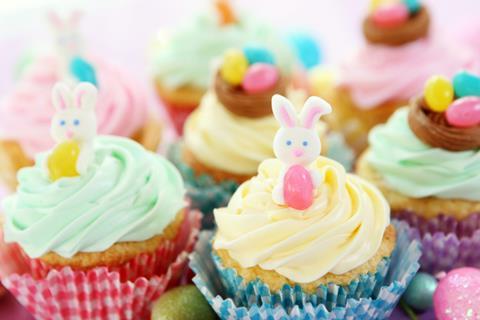 6. Home baking can be a thrifty Easter opportunity
OK, so the home baking craze has cooled since the heady heights of Covid lockdown. But value and family fun means that shoppers will still be looking for last-minute icing sugar from their local c-store.
"The cost-of-living crisis is likely to affect the home-baking category, both positively and negatively," says Jen Johnson, head of marketing (Cake) at Dr. Oetker Baking.
"Overall, we anticipate that consumers will keep baking and potentially more consumers will come into the category as a means of 'entertainment' or pastime.
"Customers may be more likely to celebrate special occasions at home, therefore making them more inclined to choose to bake their own creations from scratch as opposed to buying extravagant and expensive shop-bought cakes. As a result, we are predicting an uplift in sales for home-baking products over Easter. Moreover, we know baking is a great activity to keep children entertained, and therefore in a cost-of-living crisis it becomes a more affordable alternative to other options over holidays and weekends."
Johnson suggests making baking part of stores' Spring merchandising push, such as grouping cornflakes and baking products on aisle ends as a cue to make Easter Nests. However, the bottom line is that most shoppers are looking for products that make the baking experience easier.
"Whole cake mixes did particularly well [last Spring] showing that more time-poor customers may be looking for simple but effective ways to bake quickly and efficiently," she says.