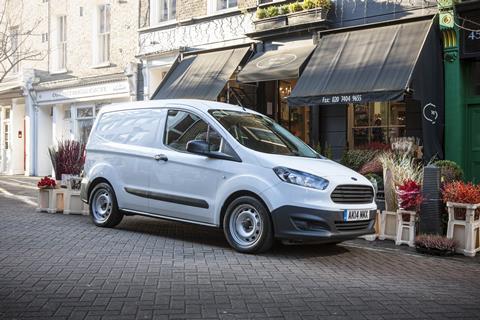 Thousands of London-based convenience store owners are about to be hit with steep new daily charges for driving in the Capital when a new Ultra Low Emission Zone (ULEZ) is enforced next month.
From 8 April, London will become the first city to implement a ULEZ, charging non-compliant vans a daily rate of £12.50 in addition to the £11.50 Congestion Charge.
The ULEZ will be enforced based on the declared emissions of the vehicle rather than the age, and requires all diesel vans sold from September 2016 to meet the Euro 6 emission standard and all petrol vans registered with the DVLA from January 2006 to meet the Euro 4 standard.
According to analysis by vehicle solutions specialist Manheim (part of Cox Automotive), 50% of convenience store operators in the UK are likely to be running a van that would be affected by the introduction of new ULEZ.
A store owner with a non-compliant van, making two trips to a cash and carry within the zone a week, will be hit with a 109% annual cost increase of £2,496 a year, it estimates.
The London zone will be in operation 24/7 and will be expanded in 2021 to cover the areas between the North and South circular roads.
Further ULEZ are set to be rolled out in Birmingham and Leeds next year, while Greater Manchester plans to implement a zone spanning all 10 local authorities in the region by 2021.
To find out what type of engine your van has check your V5 document or use TFL's van emissions checker here
"Within the next 12 months three major UK cities will be operating ULEZs and the financial costs for those operating pre-Euro 6 diesel vans will be considerable," James Davis, Cox Automotive's customer strategy and insight director for commercial vehicles, said.
"Longer term van purchasing decisions should also reflect the fact that London has already started to roll out Zero Emission Zones (ZEZs), initially at street level by borough but widening to larger areas of the capital within the next decade," he added.