The convenience sector is likely to increase its share of the total UK grocery market in the next five years, but at a slower growth rate than that achieved by online sales or the discounters, according to the latest forecasts from IGD.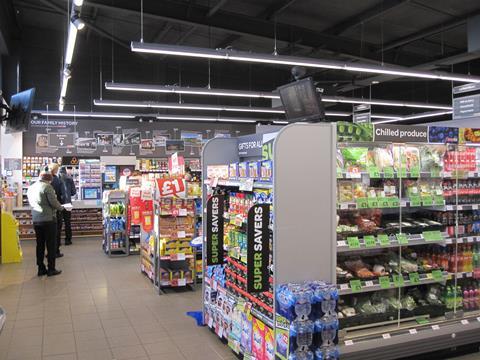 Sales through the convenience channel are predicted to grow by 16.6% in the next five years, from £41.4bn to £48.2bn, giving it a market share of 22.2% by 2024, according to the research organisation. Online is expected to be the fastest-growing channel, up by 43.8% during the same period, ahead of discounters at 40.2%. This equates to an extra £9.8bn in annual sales going through the tills of the discount operators by 2024.
Supermarkets are expected to grow modestly, with a 3.1% increase in total value over the next five years, but will remain the biggest channel with annual sales growing from £90bn this year to £92.8bn in 2024. Sales through large format hypermarkets are expected to fall by 0.8% over the period.
IGD director of insight Simon Wainwright commented: "Despite only marginal growth in market share, the convenience channel will deliver gains in sales as retailers update their stores to meet the demand for smaller and more frequent shopping trips.
"Convenience formats and ranges are increasingly being tailored to local demographics to engage shoppers more effectively. Creating an easy shopping experience is an increasing focus for convenience retailers, with Co-op and Sainsbury's trialling payment by app technology. Younger generations will be key to driving ongoing growth, but they do have high expectations."
Wainwright added: "Food and variety discounters continue to grow their market share rapidly, fuelled by ambitious store-opening programmes. With many food discount shoppers now perceiving Aldi and Lidl as supermarkets rather than discounters, and more targeted investments in categories such as fresh produce, meat, bakery and beauty, the channel will continue to experience notable growth.
"According to shoppers, the benefits to shopping more with food discounters in future are good value, time saving and concise range. Over a fifth (21%) of shoppers say they currently use food discounters for the majority of their shopping (2019), and 26% say this will be the case in 2021-2022."